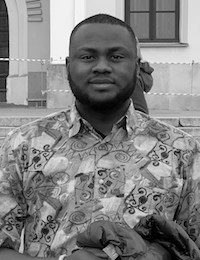 Favour Osose Okosun
PhD Student

researcher
OVERVIEW
Research focused on developing new sensor technologies for health monitoring of engineering equipment and built infrastructure.
CURRENT ACTIVITIES
Theoretical and experimental validation of Vibration based SHM of water pipes using laboratory-made piezoelectric materials
Investigation on Fluid-Structure-Interaction for determination of the optimal frequency and positioning of vibration sensors for pipeline leak/damage detection.
BACKGROUND
Design of Impressed Current Cathodic Protection (ICCP) for protection of ship hulls & BE (Hons) in Mechanical Engineering.