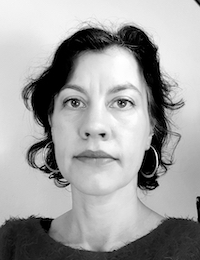 Joanne Mac Mahon
Post Doctoral Researcher
Researchers
UCC
Climate Action
Observation & Operations
OVERVIEW
Joanne is a Senior Postdoctoral Researcher with over 20 years' experience in the areas of environmental engineering and sustainable development. She holds a PhD in Environmental Engineering from Trinity College Dublin and an MSc in Development Studies from UCD. In addition to her research career, Joanne previously worked as an engineer in the private sector and as a development and humanitarian professional for international NGOs and the United Nations. Joanne's research interests include sustainable water and wastewater management and treatment systems; sustainable development for both developing and developed countries; climate change behaviour, mitigation and adaptation. Her research has been funded through the IRC, EPA and SFI.
CURRENT ACTIVITIES
Analysing the Impact of the Creative Climate Action Initiative on Climate Change Awareness, Engagement and Action in Ireland. This project involves the evaluation of the impacts of creative community projects on climate change awareness, engagement and action in the public. The research is funded by the Department of Tourism, Culture, Arts, Gaeltacht, Sports and Media (under the Creative Ireland Programme).
BACKGROUND
BEng Chemical and Process Engineering (CIT, 1998); MSc Development Studies (UCD, 2005); PGDip Humanitarian Assistance (Fordham University NY, 2008); BEng Civil and Environmental Engineering (UCC, 2010); PGCert Innovation and Entrepreneurship (TCD, 2012); PhD Environmental Engineering (TCD, 2014).