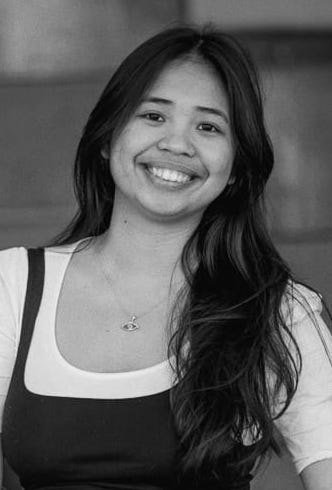 Jochelle Laguipo
PhD Student
Postgraduate Student
UCD
Energy Transition
Advanced Fuels in the Circular Economy
OVERVIEW
Jochelle Laguipo joined HyLight because it allows her to make a contribution to shaping Ireland's clean energy transition. She was born in the Philippines and migrated to Ireland at 14 years old. She has a degree in Mechanical Engineering and currently pursuing her PhD focusing on renewable energy and climate change. Having spent her early years in the Philippines she witnessed ecological and social calamities. Her experiences shaped the way she sees the world and fuelled her passion to make a difference. She chose the path of fighting climate change to ensure that the future generation will still have a stable environment.
In her free time, she educates young people on STEM subjects. She enjoys nature-related activities such as forest walks, bird watching, whale watching, etc.
BACKGROUND:
She has a degree in Mechanical and Manufacturing Engineering from Dublin City University. She worked as a researcher for an offshore wind project called Eirwind in University College Cork. After that, she started her PhD with DCU while working as a researcher for the H2West project at the same university.
PUBLICATIONS
Paper published in the International Journal of Hydrogen Energy – Enabling the scale-up of green hydrogen in Ireland by decarbonising the haulage sector
Poster for Marei Symposium 2022: To determine the true value of an energy technology beyond its economics
CURRENT ACTIVITIES