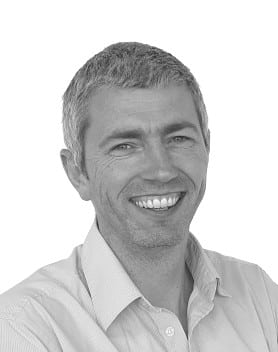 Kevin Leyne
Research Support Officer
Researchers
UCC
Energy Transition, Blue Economy
Offshore Renewable Energy
OVERVIEW
Kevin is a project engineer and manager working in MaREI, UCC and Lir, in the area of marine and renewable energies.
CURRENT ACTIVITIES
Kevin is managing the H2020 funded TAOIDE project, which aims to increase the performance and reliability of ocean energy devices through development of the electrical systems. Kevin is also involved in the Lir National Ocean Test Facility and coordinating many parts of the SFI funded Open Ocean Emulator for Grid Integrated next generation Marine Renewable Energy Systems which will improve the infrastructure in the NOTF.
BACKGROUND
Kevin received his MSc in Sustainable Engineering for Offshore Renewable Energy from the university of Strathclyde in 2012. He joined UCC's HMRC in 2014 and was the project manager on the Sea Station project as part of the Galway Bay SmartBay test site. Kevin was also heavily involved with the MaRINET2 proposal; this is the H2020 funded project which opens up and links key national and regional Marine research infrastructures to all European researchers from both academia and industry as well as ensuring their optimal use and joint development.