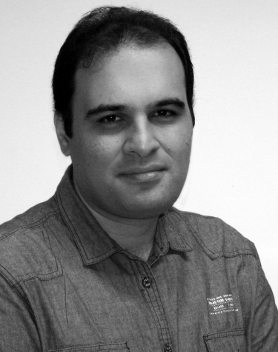 Mahdi Ebrahimi Salari
PhD Student

researcher
OVERVIEW
Mahdi is a PostDoc in the CRIS at the University of Limerick.
CURRENT ACTIVITIES
Mahdi obtained his PhD from the University of Limerick in "Direct Interconnection Technique Applied to Marine Renewable Generators" in November 2018. He continues to work with CRIS centre as a research fellow. His research interests are in renewable energy, electrical machine design, power system dynamics, power electronics and fuzzy logic controllers.
BACKGROUND
Mahdi received the B.Sc. degree in electrical engineering from Islamic Azad University, Bojnord branch, Iran, in 2007 and the M.Sc. degree from Islamic Azad University, Najaf Abad branch, in 2009. He was teaching at the Khorasan Scientific and Industrial college of Applied Science and Technology University, Mashhad, Iran from Sep.2008- Sep 2014.
FURTHER INFORMATION
Further information can be found on Mahdi's UL Research Profile.