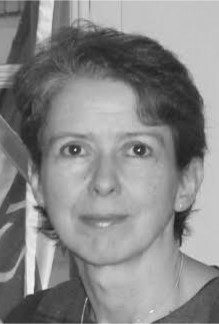 Maria G. Tuohy
Funded Investigator
Funded Investigator
University of Galway
Advanced Fuels in the Circular Economy
OVERVIEW
Developing sustainable enabling technology (enzymes) for the bioconversion of terrestrial biomass and algae for biorefinery and bioenergy applications
CURRENT ACTIVITIES
Sustainable Energy & Fuel Efficiency (SEFE), SFI-Industry supported Spoke programme (MaREI)
DAFM FIRM Campylobacter-Control On-farm via Prevention and Exclusion
PI Ryan Institute, NUI Galway (Energy Research Centre, Biodiversity & Bioresources, Centre for Health from Environment, Plant & Agribiosciences Research Centre)
Ongoing international fungal genomics and post-genomics collaborative projects
BACKGROUND
PI, Technology Centre for Biorefining & Bioenergy (TCBB); Dairy Processing Technology Centre (DPTC); Co-PI, DAFM-funded Integrated National Irish Phyto Food Network (IFPN): Tracing phytochemicals from farm to fork.
Tuohy Lab – strong track record in Glycobiotechnology and Enzyme Biotechnology, with ~25 years' experience in fungal biology, enzyme/bioconversion systems, and bioactives from fungal and plant sources. The group's research encompases protein biotechnology, molecular enzymology, proteomics, fungal genetics, biology and genomics, fermentation, analytical methods in glycobiology and protein biochemistry, development of novel energy systems, as well as key analytical methods to measure and characterize novel bioactive compounds from microbial, plant and marine sources.
~€7.2 million (as lead or principal PI) in external research funding, of which ~€1.53 million is non-exchequer funds;
PI on EI CF, IP, POC & other; DAFM RSF & FIRM; AMRTDI; EU, including FP7 INTERREG ReNEW and FP6 SME Craft projects.