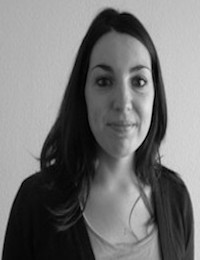 Maria Lopez Zambrano
Post Doctoral Researcher

researcher
OVERVIEW
I am a postdoctoral researcher in nZEB-RETROFIT research group within MAREI. The overall goal is to examine the effectiveness of innovative building structural elements and systems, regarding their structural, environmental and energy performance in retrofitting existing buildings to achieve nearly zero-energy buildings.
CURRENT ACTIVITIES
I am working in a project to find the most influents variables in the fluctuation of the indoor temperature in dwellings in Ireland for have the knowledge for design better strategies and solutions for retrofitting existing buildings. I am analysing the data measurements from a 23 houses during three years in Dublin, creating a Building Energy Model and calibrating it for using for the studio.
BACKGROUND
I am a Building Engineer graduate from Polytechnic University of Valencia and I hold a degree in Arquitectura Tecnica from University of Seville. I completed my PhD in on "Evaluation System for retrofitting solutions for energy saving in Historic Buildings". The research carried out in order to design a strategic tool to help in decision-making; with the aim of tackling, the problem of retrofitting buildings that are officially protected as Cultural Heritage Interest (B.I.C in Spanish). I worked as a researcher too with the Sensors and Actuators research group at Polytechnic University of Madrid. In addition I have industry experience as a Site Construction Manager and Health and Safety coordinator.