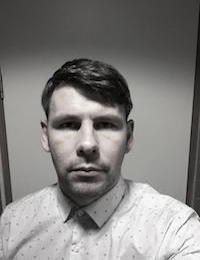 Michael O'Shea
Title: Research Fellow
Role: Researcher
Location: University College Cork
Email: Michaeloshea@ucc.ie
Phone: +353214894375
OVERVIEW
Chartered Engineer working in ORE and Coastal Engineering
CURRENT ACTIVITIES
Project Manager on the H2020 Marinet 2 project
Coastal Modelling
Aquaculture
Offshore structures.
BACKGROUND
Michael has over 13 years' experience in coastal, civil and offshore sectors. In particular, he has experience in Oil and Gas, Wave Energy, Coastal and Flood engineering as well as morphodynamic modelling and sediment transport. He has experience in both industry and research.
Education / previous project
PhD UCC 2015
MEngSc 2009 NUIG
BE Civil Eng UCC 2005
C Eng IEI 2013
FURTHER INFORMATION
Further information about Michael can be found at Twitter. 
Research Areas