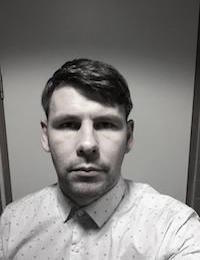 Michael O'Shea
Research Fellow
Researchers
UCC
Blue Economy
Offshore Renewable Energy
OVERVIEW
Michael is a Research Fellow based in the Centre for Marine and Renewable Energy in UCC. A Chartered Engineer with a PhD in sediment transport monitoring and modelling. He has technical expertise in marine structural analysis, coastal erosion, building information modelling, flood engineering, wave energy device testing, dredging, morphodynamic modelling and sediment transport.
CURRENT ACTIVITIES
Currently managing the H2020 Marinet2 project, the SFI/Industry funded SuperNode project. the SEAI funded OARPS project and the GSI funded GEOBIM project.
BACKGROUND
A graduate of UCC's Civil and Environmental Engineering degree (2005), he has over 15 years' experience in coastal, civil and offshore engineering. During his career, Michael has led a range of projects including wave, tidal and floating wind energy device testing, coastal sediment transport assessments and hydraulic modelling. He has published peer reviewed research on wave modelling, coastal processes, wave signal analysis and sediment transport. He is a committee member in the National Standards Authority of Ireland on Wave Energy and Building Information Modelling. He is a reviewer for Journal of Coastal Research and Journal of Marine Science and Engineering.