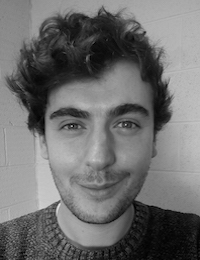 Mike Forde
Research Assistant

researcher
OVERVIEW 
Mike is a research assistant in the CRIS, currently working on the project run by the National Space Centre, one of the industry partners on MaREI.
CURRENT PROJECT
His key focus is to identify new R&D opportunities, industrial partnerships and commercial applications for Maritime innovation via Space related technology. His work also includes promotion of awareness of and engage on behalf of MaREI in the international space community and relevant governmental and commercial actors, identification of downstream application of satellite technology (Sat Coms, GNNS, EO) for maritime-based activity.
BACKGROUND
Mike graduated with an Msc in International Public Policy and Diplomacy from University College Cork in which he wrote his thesis on the "Strategic development of Irish satellite potential: The cross-collaboration of Fields; Environment and Security, Military and Civil, Maritime and Space". He is also a graduate from the University of Limerick in which he studied Politics & Public Administration.
FURTHER INFORMATION
Further information can be found on Mike's UL Research Profile.