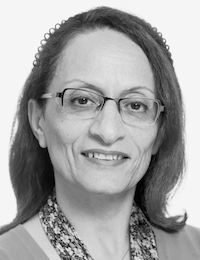 Mitra Kami Delivand
Post Doctoral Researcher
Researchers
OVERVIEW
Mitra started her post-doctoral research career in the Environmental Research Institute of UCC in April, 2016. She is currently focusing on the environmental and macro-economic impacts of several scenarios related to energy and low carbon strategies which affects the whole economy. She is disaggregating the input-output table and performing environmentally extended IO analyses for Ireland and the GHG emission intensities along with the associated value-added for the selected scenarios.
Mitra has lectured on life-cycle assessment, on-grid biomass applications in developing countries, and the eco-efficiency of agro-energy. She has international research and teaching experiences in different countries including India (Pune University), Thailand (JGSEE), Switzerland (EPFL), Italy (an FP7 project in Foggia University), and Germany (HTW-Berlin).  She has published in the journals of Energy, Applied Energy, Bioresource Technology, and the Cleaner Production.
Within an international energy program in JGSEE-KMUTT-Thailand, she has accomplished her PhD in Environmental Technology. She performed techno-economic and sustainability assessments to investigate the feasibility of biomass applications.  Mitra lives in Cork and enjoys the pleasant environment of Ireland.