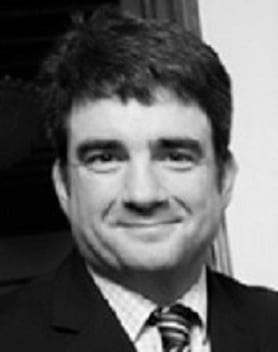 Jeremy Gault
Funded Investigator
Funded Investigator
UCC
Coastal & Marine Systems
OVERVIEW
Jeremy Gault is the Beaufort Operations Manager and MaREI Thematic Lead for Coastal and Marine
Systems. He is a coastal geomorphologist who has amassed twenty years' experience in marine research gained at national and international level.
CURRENT ACTIVITIES
Under the EU H2020 programme he is a Workpackage Leader on the AquaSpace Project and RiCORE projects. At national level, in addition to MaREI Centre projects, he is co-ordinator of the long-term funded Beaufort Ecosystems Approach to Fisheries Management and the Irish Climate Information Platform (ICIP) project (now in its third stage).
He currently on the Royal Irish Academy, Future Earth Ireland committee and coordinator of the Future Earth Coasts International Project Office, which was embedded in MaREI after UCC successfully bid to host this global initiative.
BACKGROUND
He joined the Coastal and Marine Research Centre (CMRC) in UCC in 2002 and since then has secured over €7m in research funding from EU programmes, (inc. H2020, FP7, INTERREG), national funding (inc. SFI, EPA Strive, Marine Institute Seachange) and consultancy projects for Government Departments, national agencies, local authorities and industry (inc. DCENR, GSI, County Councils, Shell, RSK). His research skills range from analysis and modelling of coastal processes, to offshore seabed mapping and the governance and management of coastal resources.
He was appointed Deputy Director of the CMRC in 2006, promoted to Director in 2010 and despite the difficult national funding picture, by 2014 had grown the staff numbers to forty researchers and turnover to €2m / year. This was achieved by strategically targeting European funding under the 7th Framework and European Space Agency (ESA) programmes and by the end of 2014, the CMRC had won its tenth FP7 project and was taking a leading role in ESA Projects. Through the Environmental Research Institute, the success of the CMRC and its sister research centres, the Hydraulics and Maritime Research Centre and the Sustainable Energy Research Group was used to underpin the successful HEA PRTLI-V bid to construct the Beaufort Building. Jeremy was part of the team that secured the original and subsequently the requisite additional funding from other Government Departments and Agencies and private sources and oversaw the tendering and final construction of this significant research infrastructure. During this period, Jeremy worked closely with the MaREI Principal Investigator (PI) and Co-PI in a co-ordinating role to secure the prestigious SFI Centre Award – from the initial expression of interest in 2012 until final successful SFI Centre award in Spring 2013.
Jeremy's research role expanded in October 2014 when he was promoted to Beaufort Operations Manager and took on the co-ordination of Coastal and Marine Management Research (originally Marine Informatics for Marine Renewable Energy) for the new national MaREI Centre, headquartered in the ERI Beaufort Building in UCC. Since MaREI has become fully established he has had responsibility for this Platform and several Platform and Spoke Projects and has been an active member of the Centre Management Team. As well as contributing expertise throughout his career, Jeremy has successfully led major EU funded projects and was Workpackage Leader on the FP7 COEXIST and MARLISCO Projects. He was an invited expert on the EEA working groups on Methods for assessing current and future coastal vulnerability to climate change and State of coasts in Europe. Throughout, Jeremy has remained research active and is currently contributing directly to H2020 and nationally funded projects and continues to publish academic papers and research reports.
FURTHER INFORMATION