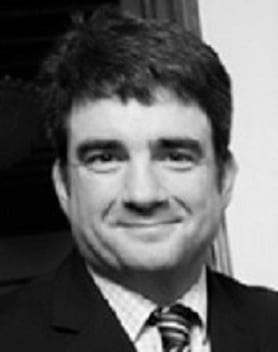 Jeremy Gault
Funded Investigator
Funded Investigator
UCC
Climate Action, Blue Economy
Coastal & Marine Systems
OVERVIEW
Jeremy Gault is the Beaufort Operations Manager and MaREI Thematic Lead for Coastal and Marine Systems. He has over twenty years' experience in marine and coastal management research marine research gained at national and international level and currently has overall responsibility for over 40 national and international funded projects.
CURRENT ACTIVITIES
Jeremy remains research active and is the Workpackage Leader on the current H2020 DOORS project and held the same role in the H2020 AquaSpace and the Danubius_PP Projects. Most recently, under the Horizon Europe funding programme, he co-ordinated UCC's submission for the successful MAGICA and PREP4BLUE proposals (as Workpackage Leaders).
Nationally, he the co-ordinator of the national Climate Adaptation Portal (climateireland.ie) and project co-ordinator of the Environment Protection Agency funded, Climate Risk, Status of the Irish Climate, Climate Change Indicators and Coastal Resilience projects and the Marine Institute funded Navigate (Ocean and Marine Governance) project.
Internationally, he is co-chair of Group on Earth Observations (GEO) "Oceans and Society: Blue Planet" Initiative (GEO Blue Planet), is a member the Executive Committee of the European Marine Board (EMB) and since 2017 has been the Irish Delegate to the European Strategy Forum on Research Infrastructures (ESFRI) Working Group on the Environment.
BACKGROUND
He joined the Coastal and Marine Research Centre (CMRC) in UCC in 2002 and since then has secured over €10m in research funding from EU programmes, (inc. HE, H2020, FP7, INTERREG), national funding (inc. SFI, EPA Strive, Marine Institute Seachange) and consultancy projects for Government Departments, national agencies, local authorities and industry (inc. DCENR, GSI, County Councils, Shell, RSK). His research skills range from analysis and modelling of coastal processes to offshore seabed mapping and the governance and management of coastal resources.
He was appointed Deputy Director of the CMRC in 2006, promoted to Director in 2010 and despite the difficult national funding picture, by 2014 had grown the staff numbers to forty researchers and turnover to €2m / year. This was achieved by strategically targeting European funding under the 7th Framework and European Space Agency (ESA) programmes and by the end of 2014, the CMRC had won its tenth FP7 project and was taking a leading role in ESA Projects. Through the Environmental Research Institute, the success of the CMRC and its sister research centres, the Hydraulics and Maritime Research Centre and the Sustainable Energy Research Group was used to underpin the successful HEA PRTLI-V bid to construct the Beaufort Building. Jeremy was part of the team that secured the original and subsequently the requisite additional funding from other Government Departments and Agencies and private sources and oversaw the tendering and final construction of this significant research infrastructure. During this period, Jeremy worked closely with the MaREI Principal Investigator (PI) and Co-PI in a co-ordinating role to secure the prestigious SFI Centre Award – from the initial expression of interest in 2012 until final successful SFI Centre award in Spring 2013.
FURTHER INFORMATION