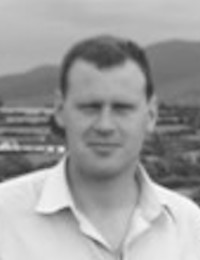 Padraig French
Funded Investigator

pi-fi
OVERVIEW
Head of Livestock systems research department within the Teagasc Animal and Grassland Programme based at Moorepark Research centre and also Dairy Enterprise leader for Teagasc Moorepark.
CURRENT ACTIVITIES
Dairy and Beef farm systems research
BACKGROUND
Other related projects on renewable energy include a recent study funded by SEAI on an economic analysis of public preferences for wind farms in Ireland.  This project investigates the social acceptance of both offshore and onshore wind farms in Ireland. He has 6 PhD completions and presently has two PhD students working on the economics of renewable energy. His current research focuses on renewable energy economics and policy, energy transitions, renewable energy governance, adoption of renewable energy technologies, energy planning, community energy initiatives, valuation of environmental public goods, externalities and ecosystem services and the economic analysis of institutions.