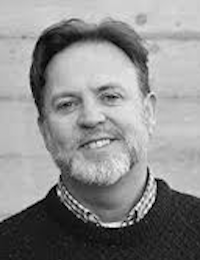 Patrick Daly
Principal Investigator
Principal Investigator
TU Dublin
Energy Transition, Climate Action
Materials & Structures
OVERVIEW
Academic / Researcher in the Dublin School of Architecture.
Principle Investigator on DRIVE 0 Horizon 2020 Project – MaREI.
CURRENT ACTIVITIES
Currently engaged in leading post graduate masters programme in energy efficient design in Dublin School of Architecture, and PI role in Drive 0 project in Circular Renovation to NZEB – TUDublin.
BACKGROUND
EU Projects
CONCERTO – HOLISTIC – Dundalk 2020 – acted as technical / energy consultant to Irish lead partner SEAI over three years of project
STRIVE – EPA – Hemp-Lime Bio-composite – lead applicant and researcher on two year desk based study into potential for new bio-composite construction material in Ireland.
IEE BIOREGIONS – lead researcher to Irish partner on three year project examining and seeking to initiate Bioenergy regions across Europe.
FP7 ROKWOOD – lead researcher with DIT (now TUDublin) on three year project seeking to develop SRC sector and regions across Europe.
Practice
Low Energy & Environmental Impact Buildings
Numerius consultancy projects in low energy building design and refurbishment, passive haus, net zero energy, social housing refurbishment, building regulation compliance- Part L, facade design and thermal performance,
Specialist skills in U values, linear thermal bridge modelling, building energy analysis, DEAP SAP SBEM and dynamic simulation modelling.
Architecture / Building Technology
Over 25 years experience in the Design and Realisation of a diverse range of buildings in Ireland and UK as Architectural Technologist & Architectural Project Manager.
Education
MSc Research Methods in Built Environment Salford Manchester
MSc (Architecture) Advanced Energy & Environmental Studies London
Post Graduate Diploma (Project Management) Trinity College Dublin
Bachelor of Education (Design Technology) Middlesex University, London
Diploma in Architectural Technology, School of Architecture, Bolton St, Dublin.
FURTHER INFORMATION
Further information about Patrick can be found on LinkedIn.