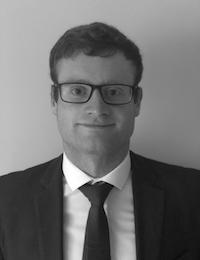 Paul Moran
Research Associate

researcher
OVERVIEW 
Paul is a Research Associate with his research work focusing on sustainable construction technologies for building and retrofitting residential buildings, and the interrelationships between building occupants, building systems, and building energy consumption.
CURRENT PROJECT
Paul is currently a Research Associate, working on the EU funded BenchValue project.  The aim of the project is to develop a versatile benchmarking method to compare between renewable wood-based and non-renewable value chains and to quantify the sustainability impacts and climate change mitigation potential of substituting non-renewable with wood-based materials to support decision makers in policy and market environment.
As part of the BenchValue project, Paul is evaluating multiple construction superstructures for constructing residential buildings to determine which are the more sustainable based on economic, social and environmental criteria.
BACKGROUND
Paul is an Energy Systems graduate from NUI Galway. His research areas include (i) lifecycle assessment, (ii) energy efficient buildings, (iii) sustainable construction technologies, (iv) systems modelling of the built environment, and (v) studying the interrelationships between building occupants, building systems, and building energy consumption.
Paul recently completed his PhD on ''Towards Nearly Zero Energy Buildings: The Interrelationships of Materials, People and Operational Performance of Residential Buildings in Ireland". His PhD research adopted an interdisciplinary methodological design that combined engineering and social sciences to examine the interrelationships between the energy consumption of residential buildings in Ireland, the people occupying these buildings and the materials and technologies used in construction/retrofit as residential buildings in Ireland move towards nZEB standards. The environmental, economic and social impacts of semi-detached and terraced houses were examined considering (i) past, present and future building regulations, (ii) the materials and technology employed in the buildings, (iii) future electricity generation fuel mix, (iv) future energy pricing, (v) discounting operational energy costs, (vi) the space heating, domestic water heating and appliance energy usage habits of people occupying the buildings and (vii) people's attitudes, perceptions and social norms regarding energy consumption and the environment.