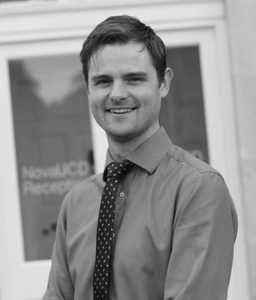 Philip Cardiff
Title: Technical Collaborator
Role: Researcher
Location: University College Dublin
Email: philip.cardiff@ucd.ie
Phone: 01 716 1888
OVERVIEW
Philip is involved with the modelling of wires and wire ropes and their processing for applications in renewable energy.
BACKGROUND
Dr. Philip Cardiff holds a post as Bekaert Lecturer of Materials Processing. A graduate of Mechanical Engineering, Philip completed a PhD at UCD in the area of computational biomechanics. Upon completing his PhD, Philip spent time as a Post Doctoral Research Fellow working on the development of computational models within the Irish Centre for Composites Research at UCD, and within the Cockrell School of Engineering at the University of Texas at Austin. His research interests include Computational Mechanics, Materials Processing and Biomechanics.
FURTHER INFORMATION
Further information about Philip can be found on his UCD, ResearchGate and Google Scholar pages.
Research Areas