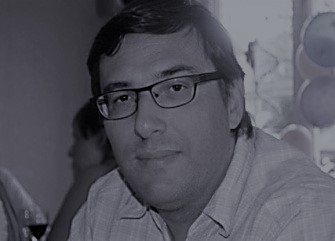 Piet N.L. Lens
Principal Investigator
Principal Investigator
University of Galway
Energy Transition
Advanced Fuels in the Circular Economy
OVERVIEW
Prof. Lens is an established professor of New Energy Technologies at National University Ireland Galway. He is funded by the SFI Research Professorship Innovative Energy Technologies for Biofuels, Bioenergy and a Sustainable Irish Bioeconomy (IETSBIO3), which aims to carry out an ambitious research program on fundamental and applied research and development for new energy production processes from organic wastes in support of providing a self-sufficient Irish energy sector. His team comprises 8 post-docs, 14 PhD students and 2 research assistants, working on biomass pretreatment, anaerobic bioprocesses, resource recovery as well as sulfur and metal microbiology and technology.
He is founding Editor-in-Chief of the Review Journal "Re/Views in Environmental Science and Bio/Technology" and founding editor of the IWA Publishing series "Integrated Environmental Technology".
CURRENT ACTIVITIES
The research of Prof. Lens focuses on biofilms, sulfur biotechnology, metal speciation, bioavailability and removal, natural treatment systems, anaerobic wastewater and waste gas treatment for resource recovery and reuse. Besides innovative research, he is also a leader in education and capacity-building, organising numerous study-days, conferences, summer schools and short courses.
BACKGROUND
Prof. Lens trained in Environmental Sanitation, then obtained his Ph.D. in Environmental Engineering at the University Gent (Belgium). Previously, he was is professor of Environmental Biotechnology at the Pollution Prevention and Resource Recovery Chair Group of the Department of Environmental Engineering and Water Technology of UNESCO-IHE. He is/has been actively involved in a variety of scientific organizations (Nederlandse Biotechnologie Vereninging, International Water Association and European Federation of Biotechnology), funding agencies (NWO, FWO, Irish EPA, EU), and European networks (Biomine, SOWACOR, SWITCH and CAREX)