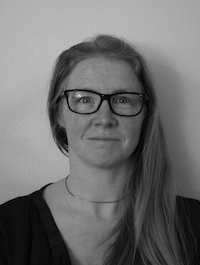 Róisín Moriarty
Research Fellow
Researchers
UCC
Energy Transition, Climate Action
Energy Policy & Modelling
OVERVIEW
Dr Róisín Moriarty works on climate and policy. While her research has focused on the carbon cycle and climate change, it is the synthesis and communication of scientific data for policy and other decision-makers that has shaped her career. Her research interests are focused on mitigation and adaptation solutions that move us from imagining a climate-neutral and resilient future to realising that transition and its multiple benefits.
She has co-authored numerous academic papers, including a paper in Nature, a book chapter on carbon budgets and was a lead author on Climate Change Advisory Council Periodic and Annual Review Reports.
She has worked as an expert reviewer on greenhouse gas inventory technical reports for the UNFCCC.
CURRENT ACTIVITIES
Róisín is currently working as a lead author on Volume 4 of the Five Year Assessment Report on Climate Change. This volume—Realising the benefits of transition and transformation—this volume looks at how we realise or enable the transition to a carbon-neutral and climate-resilient society.
In order to achieve our goals and the goals of the Paris Agreement 'to limit global warming to well below 2, preferably to 1.5 degrees Celsius,' rapid and far-reaching change integrated with sustainable development is required.
She is interested in how climate policy (mitigation and adaptation) can be strengthened to achieve a stable climate system and the changes necessary to bring those policies about, including reducing inequality, strengthening governance and institutions, development of sustainable finance and increasing innovation.
BACKGROUND
2016-2019: Climate Mitigation Advisor at the Climate Change Advisory Council (CCAC), Ireland
Advised and briefed the council on climate science and policy, including GHG emissions, energy, land, climate and environmental justice and Just Transition
2013-2016: Senior Research Associate at the Tyndall Centre for Climate Change Research and Executive Officer of the UK Global Carbon Project Office, School of Environmental Sciences, University of East Anglia, Norwich UK
Performed research related to GHG emissions, climate impacts, decarbonisation pathways and science-based targets as required, working closely with colleagues in the Global Carbon Project and the Tyndall Centre
2009-2013: Research Associate and GEOTRACES Fellow at the School of Earth, Atmospheric and Environmental Sciences, University of Manchester, UK
Analysed helium and tritium samples to investigate the distribution of trace elements and carbon in the oceans
2005 – 2009: PhD in Environmental Science with the Dynamic Green Ocean Modelling Group at School of Environmental Sciences, University of East Anglia, Norwich UK and the British Antarctic Survey, Cambridge UK, under the supervision of Professor Corinne Le Quéré.
Thesis: The role of macrozooplankon in the global carbon cycle. Investigated the effect of biological and ecological processes on ocean biogeochemistry and their role in the global carbon cycle using data collection, analysis and numerical modelling. To carry out his work I was awarded a Marie Skłodowska-Curie PhD Fellowship in Antarctic Air Sea Ice Science (FAASIS)
For a complete list of academic publications, visit Google Scholar.
2000 – 2004: BSc in Marine Science, National University of Galway, Ireland