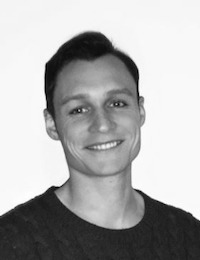 Ross O'Connell
PhD Student
Postgraduate Student
UCC
Energy Transition
Offshore Renewable Energy
OVERVIEW
There are many techno-economic models available for renewable energy but only a few are suitable for wave and tidal energy applications. Most are not open access and are limited by a lack of information on both the technology and the site. Ross works on the Selkie project developing a GIS tool that will contain site relevant data for both Ireland and UK such that strategic decisions can be made on optimum sites for specifically defined wave and tidal energy technologies. The tool will also facilitate techno-economic calculations for assessment of proposed project feasibility. It will be open source and populated with open-source data sets. The proposed outputs of his research are spatially determined LCOE and NPV for ocean energy projects. The Selkie project has received funding from the European Union's European Regional Development Fund through the Ireland-Wales Cooperation programme.
CURRENT ACTIVITIES
The tool is set to be released in the Summer of 2022. User testing is currently taking place for industry and academic feedback. Following this, scenarios will be run using the tool with specific case studies. Writing up of reports and publications on the development of the tool and the case studies will follow.
BACKGROUND
Ross is a PhD student at MaREI's Beaufort Building in Cork. He has an MSc in Geography and Geoinformatics from the University of Copenhagen, a Higher Diploma in Geography from University College Cork and a BSc in Project Management from Munster Technological University. He has also taken credited courses in coastal and marine management at the University Centre of the Westfjords in Ísafjörður, Iceland as part of a Nordic exchange scholarship from the University of Copenhagen. Prior to working at MaREI, he worked as a tour guide at Mizen Head, spent two years in the energy sector, a year at sea and five years as a volunteer in the Irish Coast Guard.