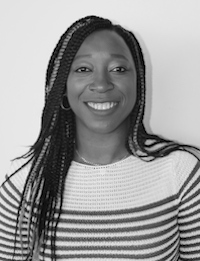 Stacy-Ann Gray
Early Stage Researcher
Researchers
UCC
Energy Transition
Coastal & Marine Systems
OVERVIEW
Stacy-Ann joined MaREI in September 2021 as a Marie Curie Early-Stage Researcher. She has an academic background in Aquaculture, Environmental Science & Education. She is currently carrying out her PhD on the role of marine spatial planning in aquaculture development, under the supervision of Dr Anne Marie O'Hagan and Dr Tom Doyle.
CURRENT ACTIVITIES
Maritime Spatial Planning is at the initial stages of implementation across the EU, with all coastal member states legally required to have MSP in place by 2021. Aquaculture is one of the sectors that can be included in MSP, according to Article 8 (Directive 2014/89/EU) but different approaches to planning across the EU mean that in some countries aquaculture planning is addressed through terrestrial spatial planning systems whereas in others it may be incorporated into marine planning systems.
Her Research Will:
Explore the systems already in place, how these interact with each other, how consenting/licensing outcomes are influenced by extant planning systems,
Identify if there are differences between nearshore and offshore aquaculture production as a result of planning processes.
Engaging with industry stakeholders, such as Partner Organisation CG who operates offshore wind farms, and competent authorities to establish how they have or will include aquaculture in their Maritime Spatial Plans.
Determine what planning model best facilitates current aquaculture development
The findings will then be used to make recommendations on how spatial planning could best be used to facilitate European aquaculture development in future and how these can be aligned with other maritime/aquatic activities
BACKGROUND
Stacy-Ann has over 15 years' experience working in the development of aquaculture in Jamaica, providing technical assistance to fish & oyster farmers; developing aquaculture curricula, organizing and delivering training to fish farmers; and serving as a resource for NGO's and other governmental organizations. She is passionate about the impact of governance on aquaculture development, particularly in coastal and rural communities.
Master's Degree in Education Administration
MSc. in Aquaculture, Environment & Society (Erasmus Mundus Aces)​
Bachelor of Technology in Environmental Science