Post-Doctoral Researcher – Selkie
Applications are invited for the post of Post-Doctoral Researcher to join the MaREI Centre in University College Cork (UCC), based at Environmental Research Institute's Beaufort Building in Ringaskiddy.
Selkie is an Ireland-Wales INTERREG operation funded by the European Regional Development Fund through the Welsh Government. Ireland-Wales INTERREG operations are administered by Welsh European Funding Office (WEFO). Selkie is a 3.5-year project that commenced in June 2019 and has six partners with UCC coordinating the project and leading in a number of work packages.
Post Duration: 12 months
Salary: €39,130 – €46,442 p.a. (IUA Salary Scale)
For an information package including further details of the post see https://ore.ucc.ie/.
Applications must be submitted online via the University College Cork vacancy portal (https://ore.ucc.ie/). Queries relating to the online application process should be referred to
ei.ccu@tnemtiurcer
, quoting the job-title and project name.
Candidates should apply, in confidence, before 12 noon (Irish Local Time) on Friday, 3 December 2021. No late applications will be accepted.
About MaREI
MaREI is a key research centre within UCC's Environmental Research Institute (ERI), which is an internationally recognised Institute for environmental research dedicated to the understanding and protection of our natural environment and to developing innovative technologies, tools and services to facilitate a transformation to a zero carbon and resource efficient society. The MaREI Centre is an SFI funded research centre headquartered in the ERI and includes 13 other Universities and Third Level Institutes from across Ireland, has 50 industrial partners and has accumulated research funding of approximately €60m. It combines the expertise of a wide range of research groups and industry partners, with the shared mission of solving the main scientific, technical and socio-economic challenges across the climate, energy and marine spaces. MaREI is also funded by SEAI, EI, EPA, ERDF, EU, HEA, Marine Institute, DCCAE and IRC, as well as through contributions from our industry partners. Researchers in the MaREI Centre have over 30 years of experience in conducting fundamental and applied research supported by competitively won national and international funding, and commercial contracts with government agencies and industry. MaREI's strengths lie in the multi-disciplinary nature of its research teams, allowing it to combine insights across areas such as MRE Technologies, Materials & Structures, Observations & Operations, Coastal & Marine Systems, Bioenergy, Energy Policy & Modelling and Renewable Energy Management.
Description of Research
Part of the Selkie project focuses on the development of a GIS techno-economic (GIS-TE) tool, suitable for Irish and Welsh wave and tidal energy enterprises and developers. Geographic Information Systems (GIS) is often used to identify suitable sites for Marine Renewable Energy (MRE) installations. Much of this work has been geared towards the installation of offshore wind energy farms due to the commercial readiness of this technology in comparison to other forms of MRE. The research here will focus on GIS for wave and tidal energy applications specifically. In the context of the Selkie project, a significant challenge is the development of appropriate spatial data critical to the formulation of an appropriate method of conducting the site suitability analysis based on various wave and tidal energy device designs. This project will investigate a range of these crucially important inputs and methodologies to the formulation of said site suitability analysis with rigour. Applicants with a strong GIS and data handling background are highly desired.
Aims
1. Establish a cross-border network of Ocean Energy SMEs and supply chain companies;
2. Conduct industry-academic collaborative R&D projects;
3. Transfer R&D knowledge to wave and tidal industry/SME stakeholders, thereby advancing the technology sector as whole;
4. Assist Irish and Welsh SMEs to progress along the path to commercialisation.
Contact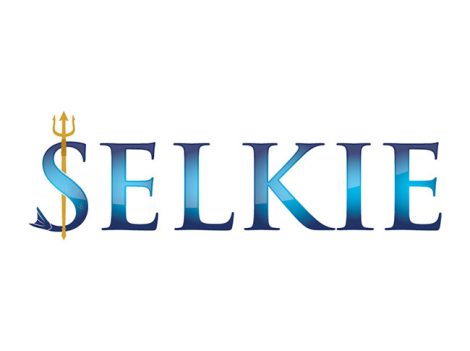 Feature Project
Ireland and Wales have a large wave and tidal resource, which has the potential to provide significant low carbon energy. The development of successful MRE sector will lead to the production of clean electricity, job creation and technology export to a worldwide market.
Find out More