Professor Hannah Daly presents to the Oireachtas Committee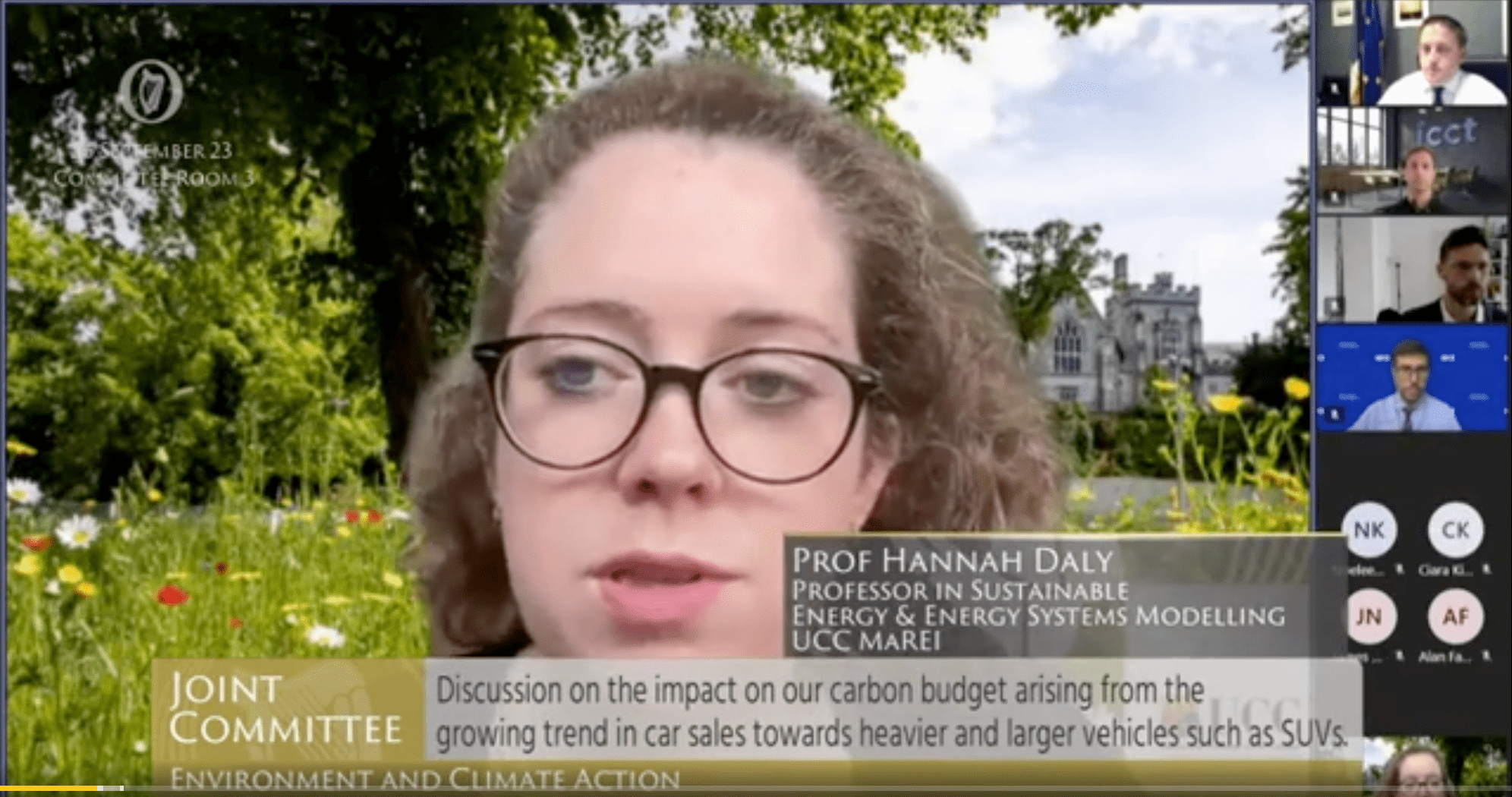 Joint Committee on Environment and Climate Action to discuss impact on carbon budgets of growing trend in car sales towards heavier and larger vehicles such as SUVs
On Tuesday the 26th of September, Professor Hannah Daly from MaREI at University College Cork presented to the Joint Committee on Environment and Climate Action to discuss the impact on our carbon budgets arising from the growing trend in car sales towards heavier and larger vehicles such as SUVs.
The committee also heard from:
Mr James Nix – Climate Director, Transport and Environment;
Dr Peter Mock, Managing Director, International Council on Clean Transportation Europe;
Mr Apostolos Petropoulos, International Energy Agency.
A video of the discussion can be viewed here, and a transcript can be found here.