Project Marine Newsletter – Department of Housing, Local Government and Heritage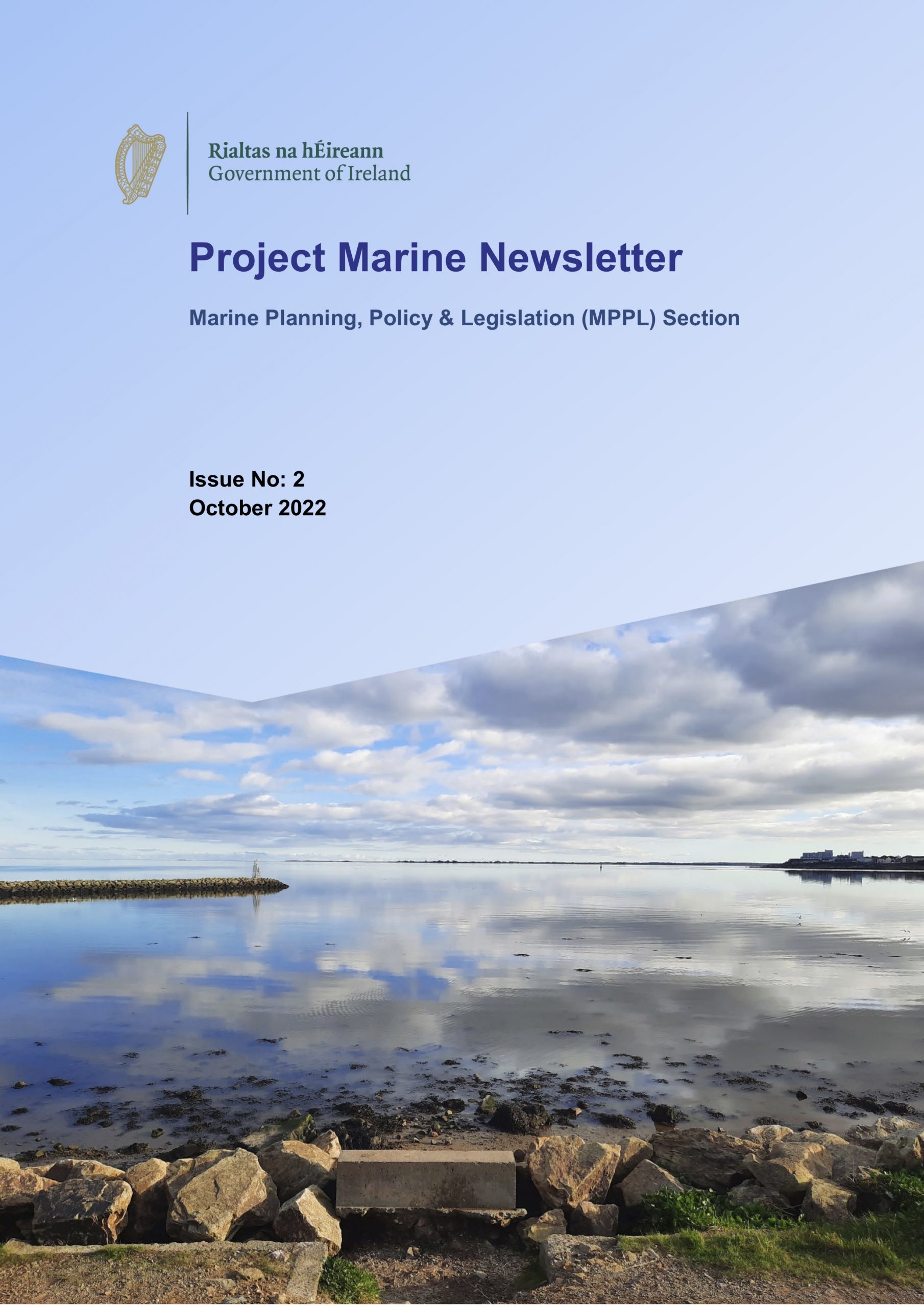 MaREI's Jimmy Murphy and Ian Power wrote an article for the Marine Planning, Policy and Legislation Section of the Department of Housing, Local Government and Heritage newsletter. In this article they discussed 'The Development of O.R.E. Technologies in Ireland'.
The testing and development of offshore renewable energy (ORE) technologies has been ongoing in Ireland for more than 40 years but as yet we have not seen offshore deployments in Ireland's marine space. The reasons for this primarily relate to a lack of technology readiness, high costs and planning constraints. Initially development in Ireland focused on wave and tidal energy technologies but in recent years it has been offshore wind and particularly floating wind platforms that have received most attention. The plans for offshore wind development in Ireland are well known, with a number of developers currently planning for windfarms to be operating by 2030. Thus, because offshore wind is reaching full commercialisation this article will concentrate on technologies that are still emerging and in particular Irish developers who are being supported through the Sustainable Energy Authority of Ireland (SEAI) ORE Industry APcess programme at the Lir National Ocean Test Facility (Lir NOTF).
You can view it here.

Lir – the National Ocean Test Facility provides world-class laboratory testing for offshore wind, wave and tidal energy devices. The facilities at Lir include four wave tanks that can replicate real ocean conditions and enable testing of various marine innovations, technologies and structures at different scales. As well as the ocean test infrastructure, Lir also offers a highly experienced team of researchers and operators.
View