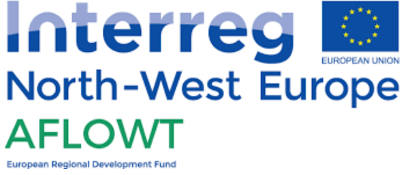 Title

Interreg AFLOWT Project (Accelerating market uptake of Floating Wind Technology)

Start Year

2018

End Year

2022

Funding Body

Interreg North-West Europe

Research Area

Accelerating market uptake of Floating Offshore Wind Technology

Research Partner/Host

The European Marine Energy Centre Limited (EMEC)

Research Partners

The Sustainable Energy Authority of Ireland, SAIPEM SA, Maritime Research Institute Netherlands, University College Cork, National University of Ireland, Electricity Supply Board International, Fraunhofer Institute for Wind Energy Systems, CALICYA.

Principal Investigator

Ireland Nicolas Wallet, EMEC and Jimmy Murphy, MaREI, University College Cork

Project Website
Introduction
Subject to consenting, it is planned that a full-scale floating wind turbine be deployed for testing off the west coast of Ireland at a Sustainable Energy Authority of Ireland (SEAI) test site near Belmullet, Co. Mayo, by 2022. The project will demonstrate the survivability and cost-competitiveness of a floating offshore wind technology. It will also support the development of an active supply chain in the region which has some of the strongest wind and ocean resources in the world
Issue
The EC recently ratified a target of 27% of renewable energy by 2030, in association with a target of 40% carbon reduction. NWE needs to decarbonise its energy system. Wind energy is currently the most mature & cost-effective means of renewable energy generation, however, land space and access to the shallow offshore sites (less than 50m water depth) are limited; space for future deployments is a major issue for further increasing wind generation capacity.
Widespread market uptake of wind energy in deep water sites requires 4 elements;
– Demonstration of high survivability cost-competitive Floating Offshore Wind (FOW) technology
– Raise awareness with and provide confidence to investors and project developers regarding technology investability
– Creation of a supportive policy environment
– Develop an active supply chain
Change
Demonstrate the investability with at least 20 investors & project developers to raise awareness and promote the uptake of FOW.
Creation of a shared political and industry vision for the development of FOW across the entire NWE region. Currently there is no shared vision
Outputs
Publication of an NWE FOW Development Plan to coordinate a change in private sector perception of floating offshore wind investability, whilst also creating supportive policy and an active supply chain across the NWE region.
Deployment of FOW platform in depths of over 50m, average wind resource of 10m/s, and extreme waves of over 30m that will generate 13,140 MWh/y. Building on the work that SAIPEM did deploying the HyWind project.
Long term effects
By 2032 the project will have supported:
– Commercial uptake of the solution on 5 sites
– 2000 MW additional capacity of floating offshore wind energy production
– 1,040,000 tons CO2 equivalent decrease of GHG emissions
Contact
Principal Investigator:
Jimmy Murphy, MaREI.
Phone: +353 (0)21 486 4313
Email: ei.ccu@yhprum.ymmij