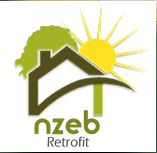 Title

Achieving nearly zero energy buildings – A life cycle assessment approach to retrofitting existing buildings

Start Date

1st September 2014

End Date

31st August 2019

Funding Body

Coordinated by

Center for Energy Efficiency (Fondatsiya Tsentar za Energiyna Efektivnost – Enefekt)

Project Partners

Principle Investigators

Research Areas

Climate, Energy

Website
Introduction
The overall goal of nZEB-RETROFIT project was to examine the effectiveness of innovative building structural elements and systems, regarding their structural, environmental and energy performance in retrofitting of existing buildings.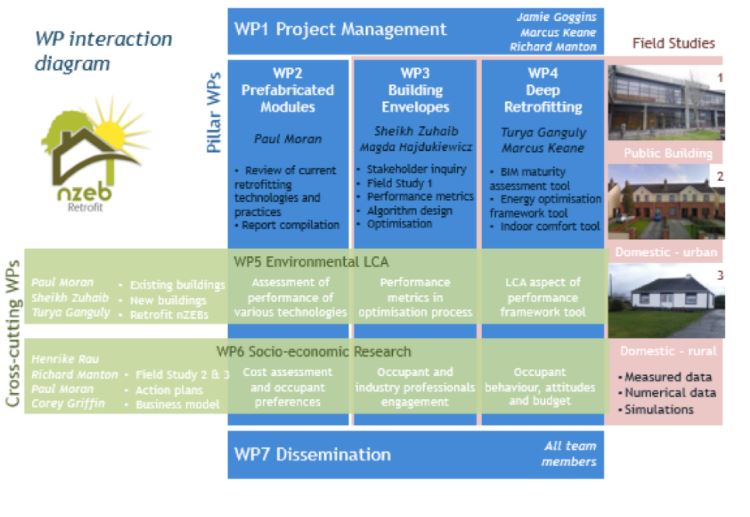 Aim
This will be done with the aim of facilitating the emergence of products and tools for the development of high performance retrofitted buildings in respect of sustainable development, in terms of design, consumption, building methods, materials, energy efficiency, costs and user comfort.
Work Packages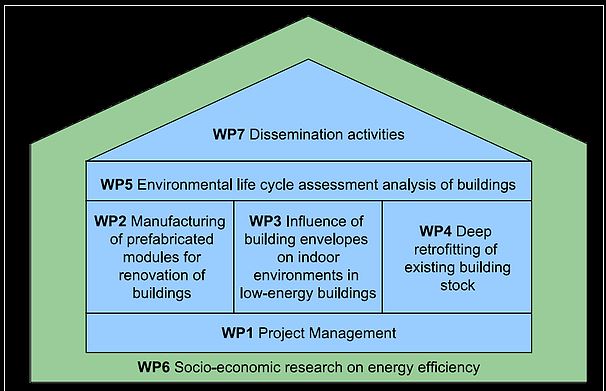 Deliverables
Development of innovative technologies and systems for prefabricated façade elements for the building retrofit;
• Evaluation of the influence of advanced retrofit technologies on indoor environments, including health, safety and comfort of building occupants;
• Development of a standards-driven, systematic Building Information Modelling (BIM) approach to building retrofitting, with a holistic package of solutions for Ireland;
• Methodical assessment of Irish buildings from a lifecycle energy consumption and greenhouse gases emissions perspective;
• Development of socio-technical innovations and action plans for more sustainable buildings, primarily focused on behavioral change of building users.
Publications
Zuhaib, S;Goggins, J (2019)-Assessing evidence-based single-step and staged deep retrofit towards nearly zero-energy buildings (nZEB) using multi-objective optimization Energy Efficiency, 12 :1891-1920 [DOI] [Details]
Follow the link to view: Here
Moran, P,Goggins, J,Hajdukiewicz, M (2017) 'Super-insulate or use renewable technology ? Life cycle cost, energy and global warming potential analysis of nearly zero energy buildings (NZEB) in a temperate oceanic climate'. Energy And Buildings, 139 :590-607 [DOI] [Details]
Follow the link to view: Here
Conference Publications
Contact