The Marine Energy Alliance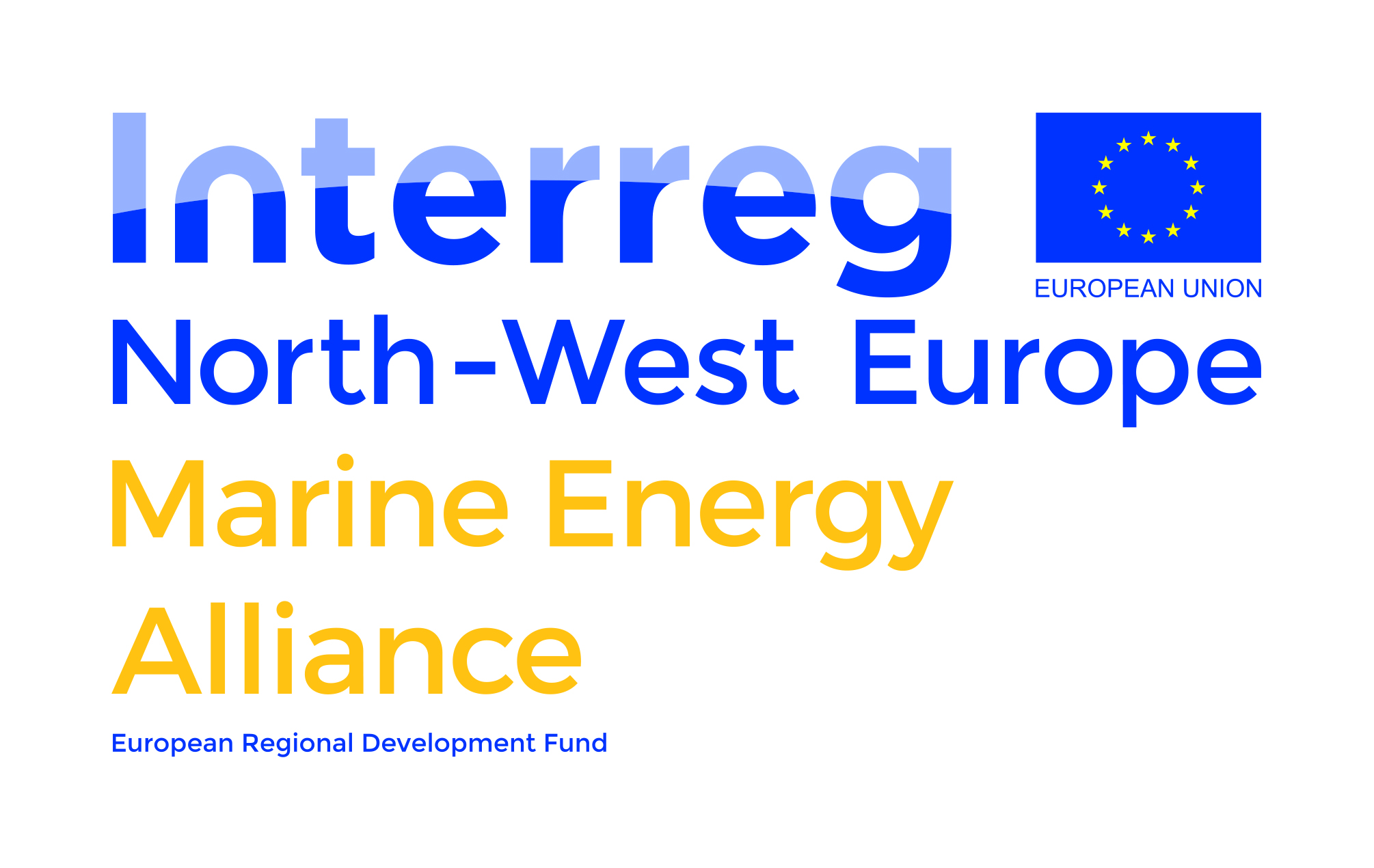 Project Information
The Marine Energy Alliance (MEA) is a 4 year European Territorial Cooperation project.
The aim of MEA is to progress the technical and commercial maturity level of early-stage (TRL 3 – 4) marine energy technology companies with the overall goal of reducing the risk of device failure in subsequent demonstration phases.
Via MEA, selected marine energy technology companies to receive a suite of tailored expert services that will enable them to realise their ambitions and, more broadly, contribute to the coherent growth of the marine energy industry in general.
Through participation in MEA, companies will gain access to the project partners' world-leading expertise in marine energy development. Awarded companies will have the chance to work closely together with a transnational team of marine energy experts on both the technical advancement of their technology, as well as the development of their commercial strategy and business plans. Each service offer is intended to put the company's technology and business firmly on the road towards successful commercialisation.
The Marine Energy Alliance (MEA) unites regional expertise and capabilities of leading organisations with a track-record in ME development. The main objective is to progress the combined technical and commercial maturity level of 40 SMEs developing ME Concepts (TRL 3-4), reducing the risk in the subsequent capital-intensive demonstration phase by 20%. To ensure long-lasting impact, an after-care module is put in place in which after-care plans of the ME Concepts are carefully monitored. A ME Investment Portfolio enabling investors to diversify risk by investing in multiple ME Concepts simultaneously will be developed. These activities support 120 companies in bringing new products to the market and leverage €8 million of additional funding. To sustain MEA, lessons-learned in the service delivery to individual ME Concepts are used to develop a Technical & Commercial Service Offer, which will be jointly implemented after the project lifetime. This Service Offer aims to support another 40 ME Concepts.
Work Packages
WP P Preparation
WP LT Long term
LT.1.1 deliverable – Concept Booster Outcomes
LT.2.2 deliverable – Blueprint of the ME Investment Portfolio
LT.3.1 deliverable – Aftercare plans with progress updates
LT.5.1 deliverable – MEA Technical and Commercial Service
LT.5.2 deliverable – Free online Self-Assessment Tool for ME Concepts to benchmark maturity level
LT.5.3 deliverable – Marine Energy Alliance business plan
WP M Project management
M.1.1 deliverable – Project Handbook
M.1.2 deliverable – MEA SharePoint
M.1.3 deliverable – Minutes of Steering Committee meetings
M.2.1 deliverable – Bi-annual progress reports
M.3.1 deliverable – Risk mitigation plan and Risk Register
WP T1 Award 40 Voucher Contracts for support to ME Concepts – led by MaREI
T1.1.1 deliverable – Evaluation procedure to select most promising ME Concepts
T1.1.2 deliverable – Call for Support documents for Call 1 and Call 2
T1.2.1 deliverable – ESB Composition
T1.2.2 deliverable – List of awarded submissions from Call 1 and Call 2
T1.3.1 deliverable – Benchmarking reports
T1.3.2 deliverable – Refined TRL/TPL/CRL assessment framework
T1.4.1 deliverable – Signed Voucher Contracts
WP T2 Accelerate 40 ME Concepts in tailored Support Tracks
T2.1.1 deliverable – Work plans
T2.2.1 deliverable – Complemented work plans with progress updates
T2.3.1 deliverable – Complemented work plans with re-benchmark assessment and after-care plan
T2.4.1 deliverable – Two Experience & Learning workshops
WP C Communication
C.1.1 deliverable – Communication and Dissemination Strategy and Workplan
C.1.2 deliverable – Visual identity
C.1.3 deliverable – Digital presence
C.2.1 deliverable – Repository of publications used for the MEA awareness campaign
C.3.1 deliverable – Repository of publications
C.4.1 deliverable – Event calendar
C.4.2 deliverable – Three editions of the Marine Energy Pavilion at the Offshore Energy Exhibition & Conference
C.4.3 deliverable – End-of-project Conference
Photo Gallery