Hiring: Research Support Officer – SATURN
Applications are invited for a Research Support Officer (RSO) to join the MaREI centre, ERI, in University College Cork (UCC), based at the Beaufort Building, Haulbowline Rd, Ringaskiddy, Co. Cork, Ireland.
MaREI is a key research centre within UCC's Environmental Research Institute (ERI), which is an internationally recognised Institute for environmental research dedicated to the understanding and protection of our natural environment and to developing innovative technologies, tools and services to facilitate a transformation to a zero carbon and resource efficient society. The MaREI Centre is an SFI funded research centre headquartered in the ERI and includes 13 other Universities and Third Level Institutes from across Ireland, has 50 industrial partners and has accumulated research funding of approximately €60m. It combines the expertise of a wide range of research groups and industry partners, with the shared mission of solving the main scientific, technical and socio-economic challenges across the climate, energy and marine spaces. MaREI is also funded by SEAI, EI, EPA, ERDF, EU, HEA, Marine Institute, DCCAE and IRC, as well as through contributions from our industry partners. Researchers in the MaREI Centre have over 30 years of experience in conducting fundamental and applied research supported by competitively won national and international funding, and commercial contracts with government agencies and industry. MaREI's strengths lie in the multi-disciplinary nature of its research teams, allowing it to combine insights across areas such as MRE Technologies, Materials & Structures, Observations & Operations, Coastal & Marine Systems, Bioenergy, Energy Policy & Modelling and Renewable Energy Management.
The RSO will join the Coastal Dynamics and Marine Systems Modelling Group (CDMSM) within the Centre, where their primary responsibility will be Project Management for two concurrent projects that are coordinated by the PI/CDMSM leader, and that are thematically focussed in the area of Underwater Noise. As such, the successful candidate must have experience of project management of EU funded projects and demonstrable knowledge of EU funding programmes including H2020, INTERREG and Joint Programming Initiatives in the Marine Sector. A proven track record that shows relevant work experience at this level of responsibility and with high profile, complex projects of an equivalent magnitude is essential. The candidate's track record should also include peer reviewed and other publications, submissions to external bodies and experience with research funding applications at national and international scale. In addition, knowledge and understanding of all aspects of underwater noise and associated technical terminology, oceanographic and marine biological systems and processes, vessels and shipping, coastal and marine policy at international, EU and Irish levels, and experience with networking, stakeholder engagement and science communication within and beyond the underwater noise community are advantageous for this post.
Project Title: H2020 funded project:
SATURN
, INTERREG Atlantic Area project: JONAS
Post Duration:2 Years
Salary: €51,660 p.a. (Personal Rate)
For an information package including further details of the post see https://ore.ucc.ie/.
Informal enquiries can be made in confidence to Grainne Lynch, MaREI Executive Assistant, Email address:
ei.ccu@hcnyl.enniarg
, Telephone: 00353 21 4864316.
Applications must be submitted online via the University College Cork vacancy portal (https://ore.ucc.ie/). Queries relating to the online application process should be referred to
ei.ccu@tnemtiurcer
, quoting the job-title and project name.
Candidates should apply, in confidence, before 12 noon (Irish Local Time) on Tuesday, 6 April 2021. No late applications will be accepted.
UNIVERSITY COLLEGE CORK IS AN EQUAL OPPORTUNITIES EMPLOYER
Please note that an appointment to posts advertised will be dependent on University approval, together with the terms of the employment control framework for the higher education sector.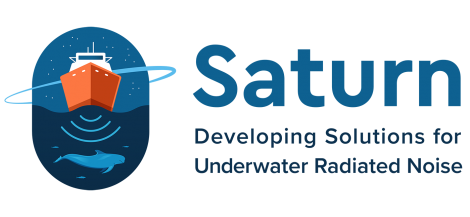 Feature Project
SATURN is a Horizon 2020-funded project that brings together leading experts from a variety of disciplines to address the negative impacts of ocean noise on marine species.
Find out More