Robotics in Space, Underwater, Industry and the Law
Robotics in Space, Underwater, Industry and the Law
MMRRC's Director and MaREI Co-PI, gave a talk on the Engineers Ireland event, jointly organised by Engineers Ireland, Mechanical and Manufacturing Division, and Institution of Mechanical Engineers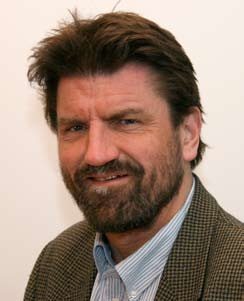 The event 'Robotics in Space, Underwater, Industry and the Law' jointly held by Engineers Ireland, Mechanical and Manufacturing Division and Institution of Mechanical Engineers has welcomed 4 speakers to Engineers Ireland, Clyde Road, Ballsbridge, Dublin on the 2nd of February 2016.
The speakers showcased some of their work in the areas of robotics applied in space (David McKeown of UCD), underwater systems (Daniel Toal Chartered Engineer of UL), industrial applications (Colin Dullaghan from ABB) and how robotics are affected by law (Laura Keogh of Legal Services at Philip Lee Solicitors). The MMRRC's Assoc. Prof. Dr. Daniel Toal discussed the importance of remote presence as offshore operations are often prohibitively expensive and remotely controlled robots could be used for monitoring, inspecting, repairing and maintaining the future marine renewable energy farms.
The talks were well received by listeners, both at the event and online. If you missed the talks, they can be found here.