Senior Post-Doctoral Researcher – Navigate Project
We are seeking a Senior Post-Doctoral Researcher with significant experience in marine law, policy and governance to apply their knowledge of marine governance to a wide range of transdisciplinary research projects aimed at sustainable use of the Ireland's marine resources. The candidate will undertake research focussed on the Marine Institute funded Navigate project, on Ocean Law and Marine Governance. The Navigate project aims to support and enable efficient and effective governance of the Irish marine area through a focused research programme. This research covers a number of key themes that addresses, for example, the implications of Brexit for Irish marine management; climate-proofing national and sectoral strategies for marine resources; implementation of the Marine Strategy Framework Directive and Maritime Spatial Planning and achieving overall policy coherence from design to implementation across sectors. The Navigate project facilitates proactive engagement with emerging developments in marine law and governance; strengthens national capacity in marine law and ocean governance; and delivers on national policy objectives such as those contained in the Programme for Government, Climate Action Plan and the National Marine Planning Framework. The objective of this role is to conduct and support the delivery of research on specific aspects of marine environmental planning and management, generally and with respect to both traditional and emerging marine sectors. Research outcomes will support the overall objectives of the Navigate project and the production of peer-reviewed publications. The successful candidate will work within the Coastal and Marine Systems Research Area of MaREI, a multi-disciplinary group conducting research on the themes of climate, marine and energy.
Post Duration: 12 months
Salary: €47,764 – €50,530 p.a. (IUA Salary Scale)
Project Title: Navigate Project on Ocean Law and Marine Governance
Job ID: 054531
Close Date: 01-Apr-2022 12:00
For an information package including further details of the post
here.
Informal enquiries can be made in confidence to
Dr Anne Marie O'Hagan
, Senior Research Fellow, MaREI Centre, Email:
ei.ccu@nagaho.a
.
MaREI
MaREI is a key research centre within UCC's Environmental Research Institute (ERI), which is an internationally recognised Institute for environmental research dedicated to the understanding and protection of our natural environment and to developing innovative technologies, tools and services to facilitate a transformation to a zero carbon and resource efficient society. The MaREI Centre is an SFI funded research centre headquartered in the ERI and includes 13 other Universities and Third Level Institutes from across Ireland, has 50 industrial partners and has accumulated research funding of approximately €60m. It combines the expertise of a wide range of research groups and industry partners, with the shared mission of solving the main scientific, technical and socio-economic challenges across the climate, energy and marine spaces. MaREI is also funded by SEAI, EI, EPA, ERDF, EU, HEA, Marine Institute, DCCAE and IRC, as well as through contributions from our industry partners. Researchers in the MaREI Centre have over 30 years of experience in conducting fundamental and applied research supported by competitively won national and international funding and commercial contracts with government agencies and industry. MaREI's strengths lie in the multi-disciplinary nature of its research teams, allowing it to combine insights across areas such as MRE Technologies, Materials & Structures, Observations & Operations, Coastal & Marine Systems, Bioenergy, Energy Policy & Modelling and Renewable Energy Management.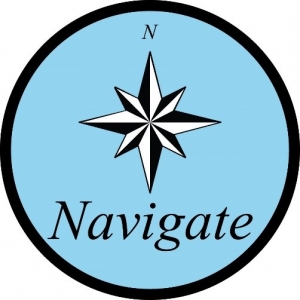 Feature Project
Focus on Brexit, Focus on Uncertainty: Climate Proofing Policy, Joined Up Approaches, Policy and Planning Coherency.
Find out More