SFI Strategy 2025 – Delivering Today, Preparing for Tomorrow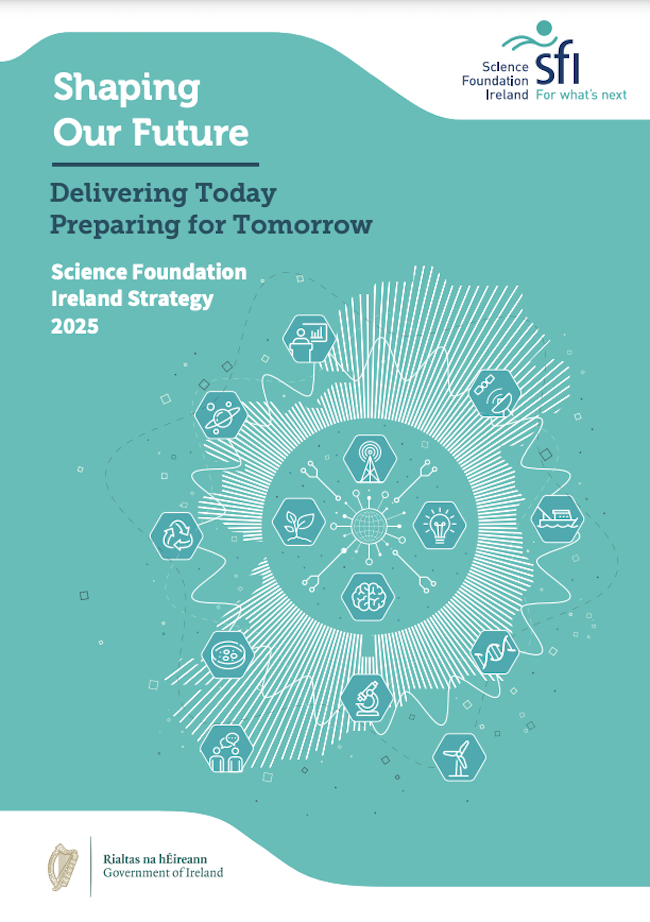 Science Foundation Ireland's new strategy, Shaping Our Future, has been developed to unlock the potential of Irish research to meet current challenges, seize future opportunities and support the priorities outlined in Ireland's recent Programme for Government: Our Shared Future. SFI will work with the newly established Department of Further and Higher Education, Research, Innovation and Science, and across other Departments and agencies, to foster a cohesive research and innovation ecosystem that will support Ireland's competitiveness and societal needs, including a rapid recovery from the COVID-19 crisis. They will support the researchers and innovators who will ensure Ireland's resilience to climate change, future pandemics and other challenges that arise in the future.
Their vision is that Ireland will be a Global Innovation Leader in scientific and engineering research for the advancement of Ireland's economy and society.
Science Foundation Ireland's new strategy has two core ambitions: Delivering Today and Preparing for Tomorrow.
Find out more here.