Tips for driving an electric vehicle across Ireland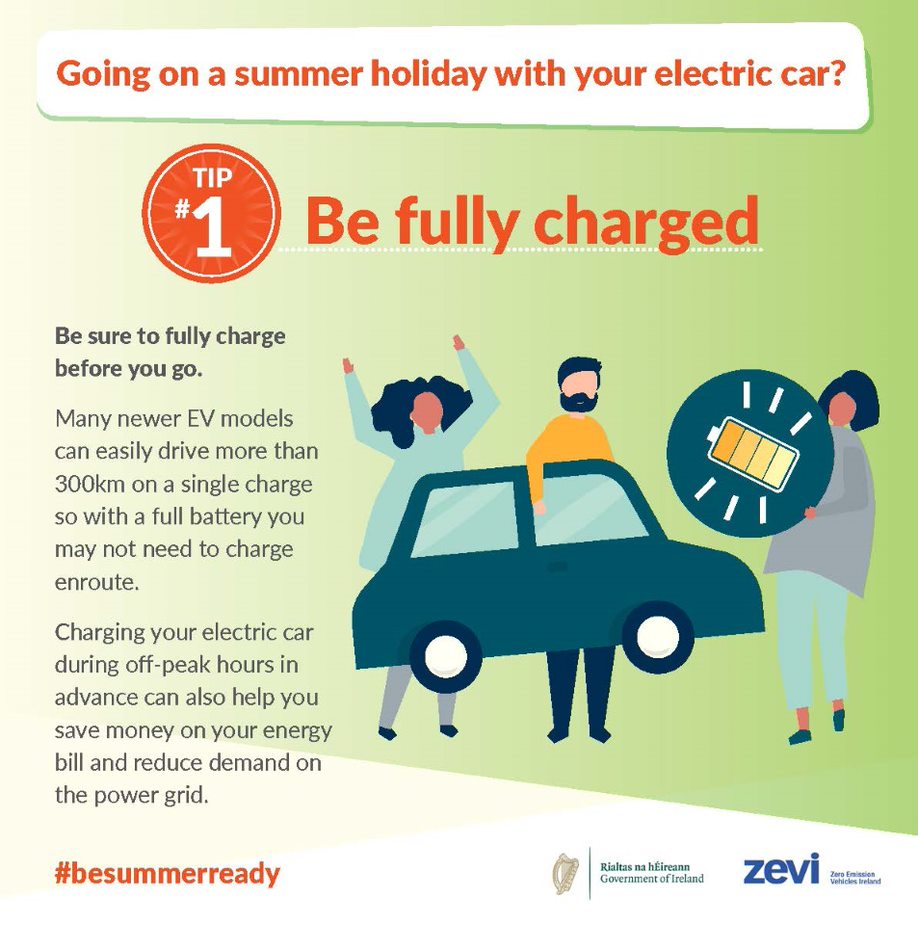 Tip 1: Be fully charged
Be sure to fully charge before you go.
Many newer EV models can easily drive more than 300km on a single charge so with a full battery you may not need to charge enroute.
Charging your electric car during off-peak hours in advance can also help you save money on your energy bill and reduce demand on the power grid.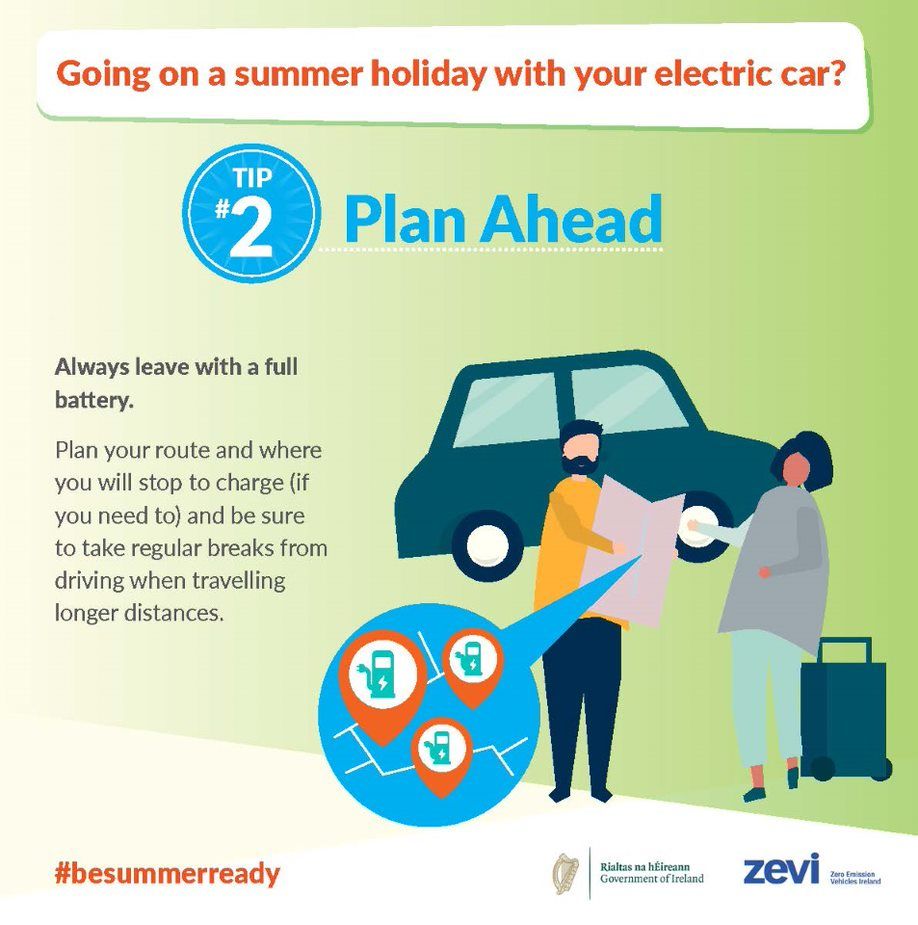 Tip 2: Plan ahead
Always leave with a full battery.
Plan your route and where you will stop to charge (if you need to) and be sure to take regular breaks from driving when travelling longer distances.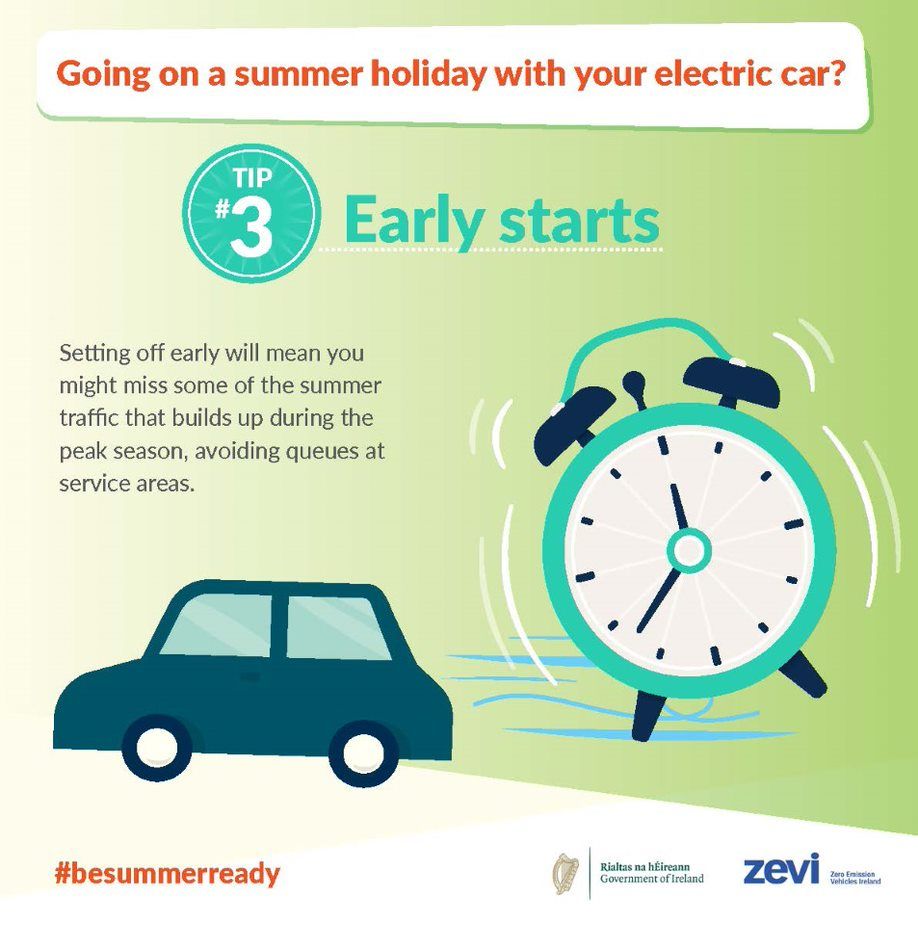 Tip 3: Early starts
Setting off early will mean you might miss some of the summer traffic that builds up during the peak season, avoiding queues at service areas.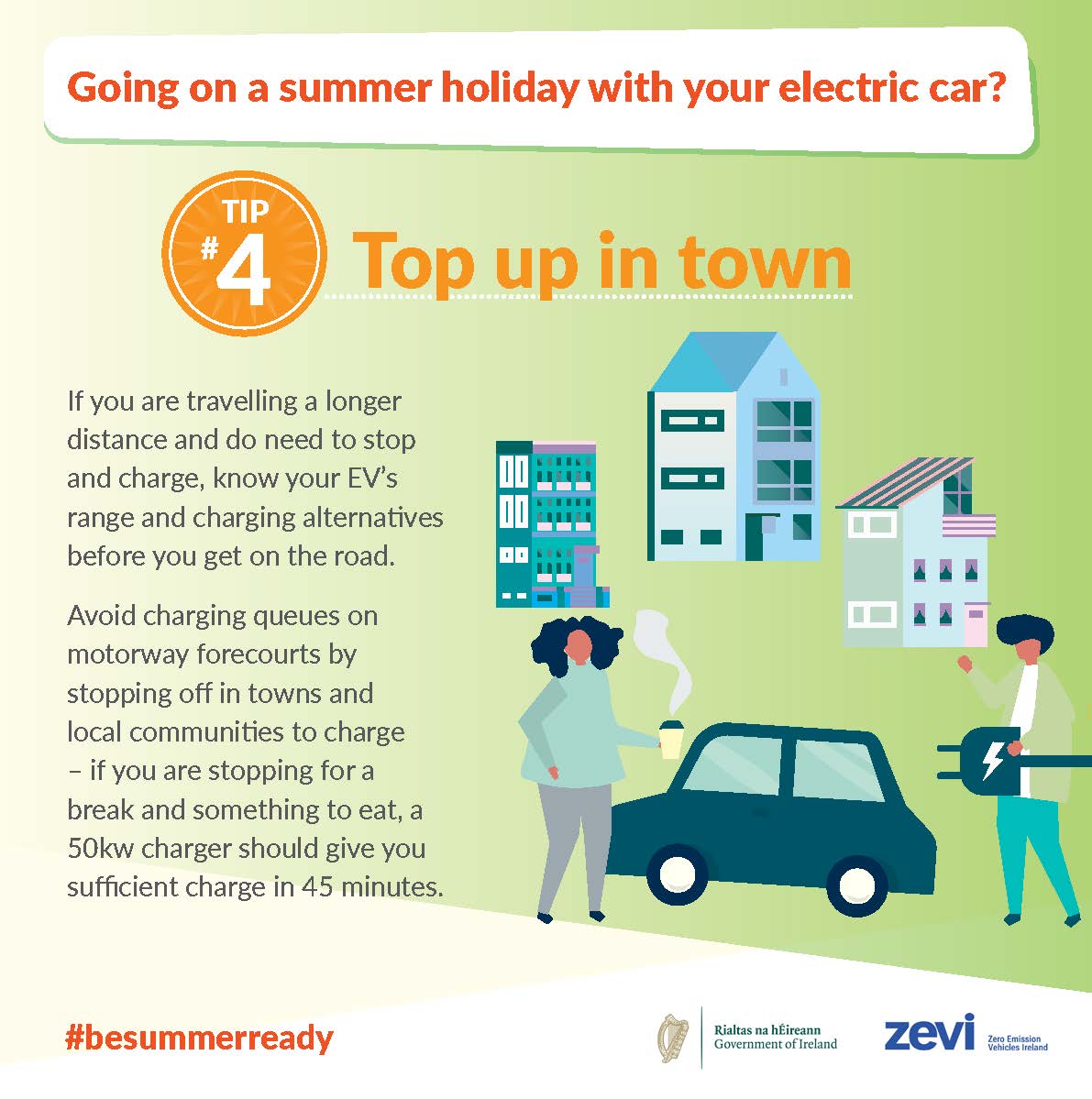 Tip 4: Top up in town
If you are travelling a longer distance and do need to stop and charge, know your EV's range and charging alternatives before you get on the road.
Avoid charging queues on motorway forecourts by stopping off in towns and local communities to charge – if you are stopping for a break and something to eat, a 50kw charger should give you sufficient charge in 45 minutes.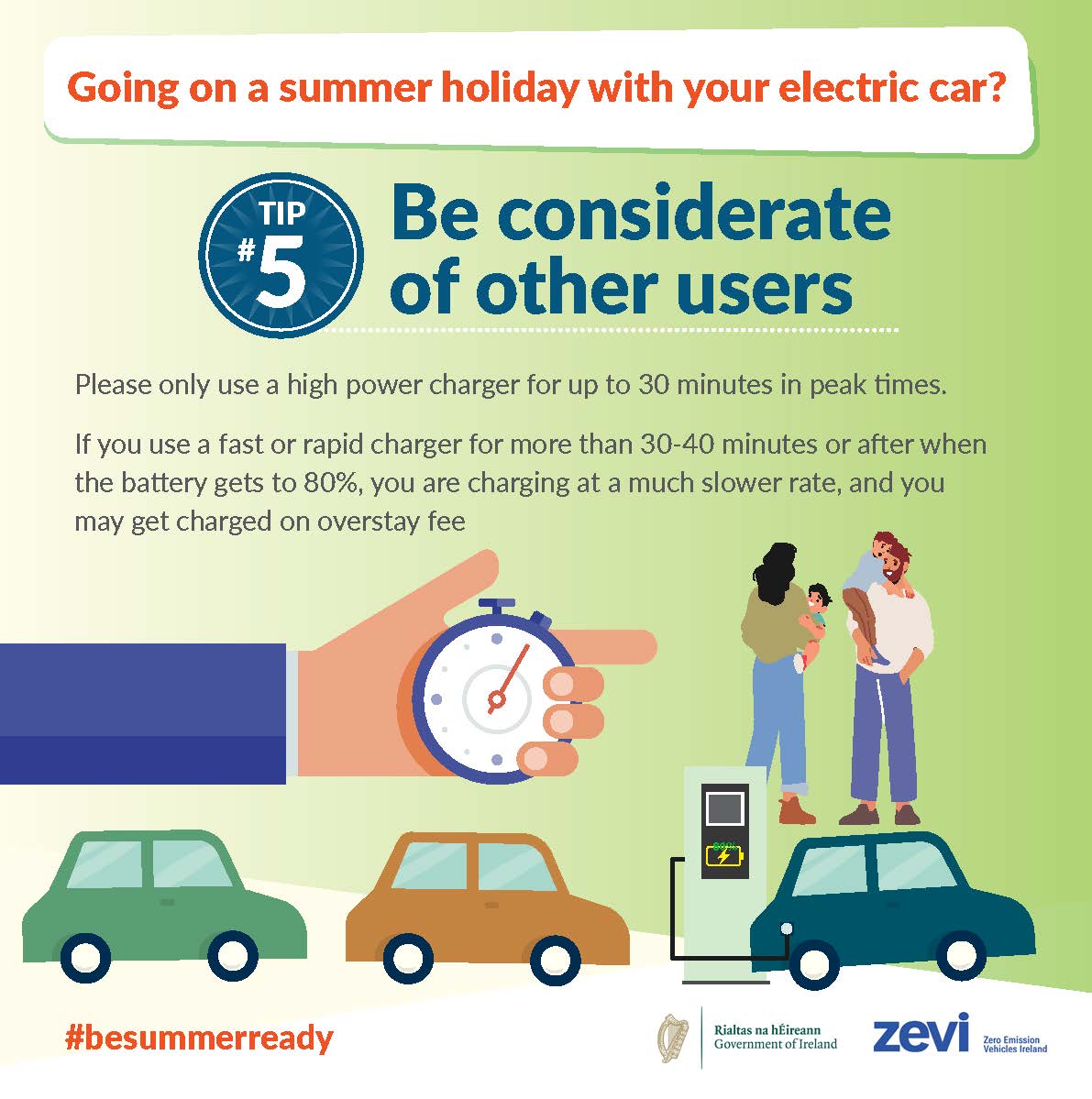 Tip 5: Be considerate of other users
Please only use a high power charger for up to 30 minutes in peak times.
If you use a fast or rapid charger for more than 30-40 minutes or after when the battery gets to 80%, you are charging at a much slower rate, and you may get charged on overstay fee.
Learn more here.
Its also good to know which counties have public chargers and how many, the maps below are from research one of my final year students did this year. No public database exists of public chargers (that we know of), so we created our own. We couldn't get the data for NI sadly. https://t.co/tnJdbZRZIl pic.twitter.com/4THkkLQlKP

— Brian Caulfield (@brian_caulfield) August 13, 2023