UCC research finalists 2016 SEAI awards
UCC Research finalists at this years SEAI Energy awards
UCC Researchers among this years SEAI Energy awards finalists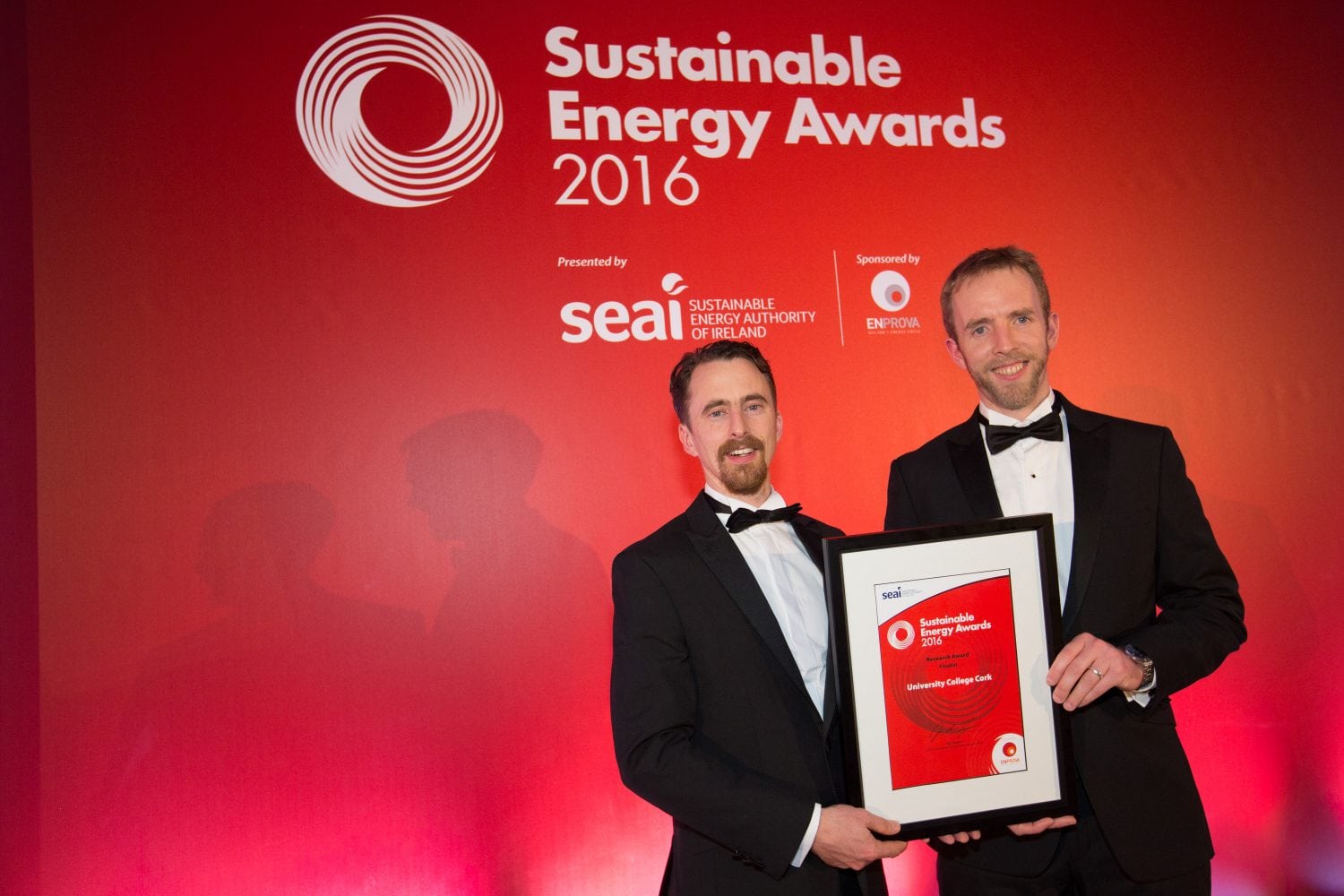 This year saw a return to the SEAI Energy awards for UCC, having reached the finals in the research category.
The research subject was an integrated energy systems model for Ireland called the "Irish TIMES". The model considers all modes of energy across all sectors of the economy in an integrated fashion. The model has been used by the Irish Government to inform policy decisions and to identify pathways to decarbonisation of our economy.
This is following a collaborator of MaREI, Openhydro, winning last years innovation award and UCCs' IERG group winning the research award in 2014.