UCC unveiled a sustainable communities mural on campus 
Cork has another addition to its growing collection of street art, as UCC unveiled a mural on its campus.
The Sustainable Communities mural, at the College road entrance to the University, by Cork-based artist Kevin O'Brien, represents a positive vision of a sustainable city.
By 2050 nearly 70% of the world's population will live in cities. In Cork, the population in the metropolitan area is projected to reach 500,000 by 2050, a 60% increase.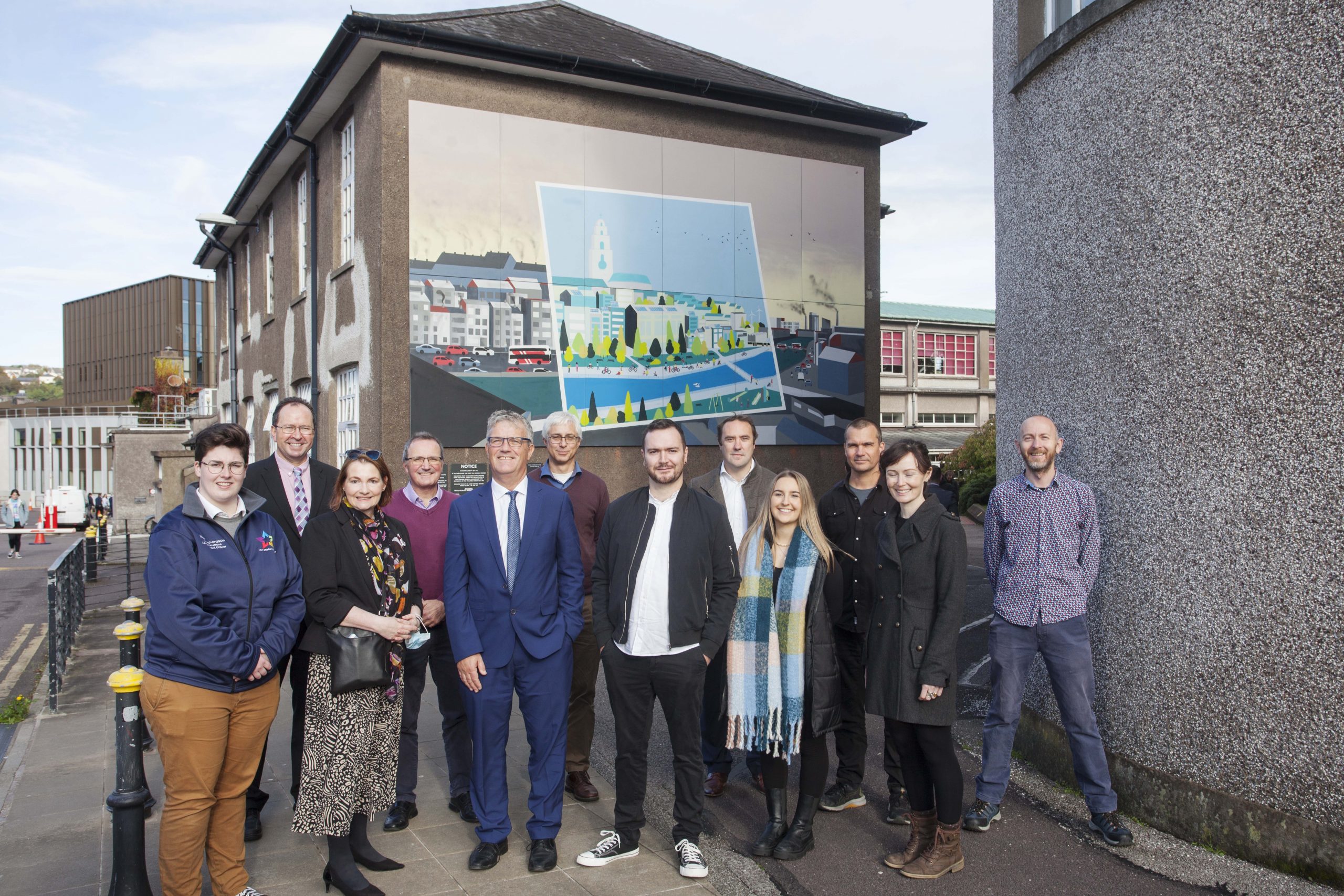 "As we deal with the monumental challenges caused by climate change, this mural aims to encourage us all to imagine our best future and build towards it. Sustainable solutions that protect our limited resources are our best way to a prosperous future" commented Kevin O'Brien.
The mural depicts Cork against an imagined future version of itself. Signs beside the mural ask common questions around climate change such as:
Come on, what can Cork city really do? This city is too small to have any impact on climate change.
I'm just one person, it's too late, I can't make a difference.
Will Ireland see a change in its biodiversity in the years to come?
I'm from a village in the countryside. How do I help my community?
These questions and the mural seek to encourage people to learn more about building sustainable communities at a dedicated website.
"It is important that we point to solutions and work with communities in the urgent challenge that faces us all" commented Professor John O'Halloran, President of UCC. "This mural seeks to inspire thinking, encourage conversations and provoke action to create communities that work with our environment in securing a sustainable future ."
Researchers and students from University College Cork are attending the COP26 global summit in Glasgow. Follow them at #UCCatCOP26