UCC welcomes Presidential visit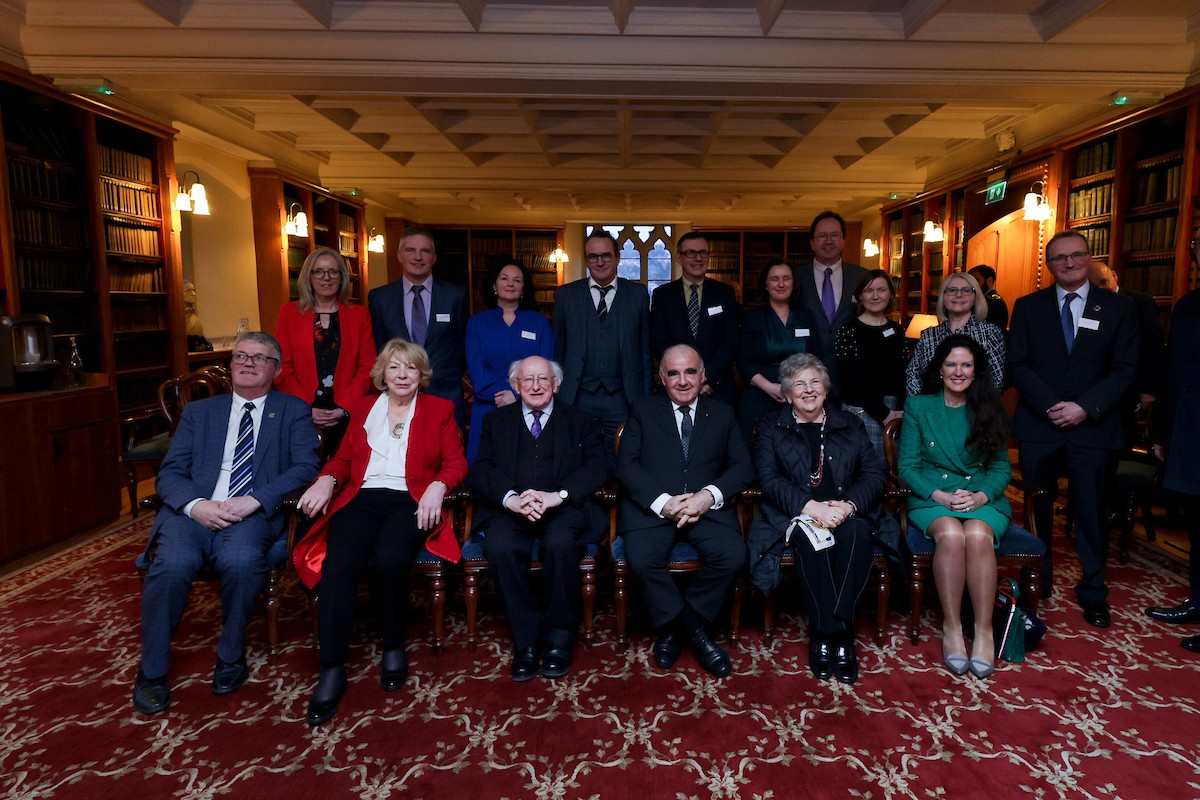 UCC recently welcomed the President of Ireland, Michael D.Higgins, his wife Ms Sabina Higgins, and President of Malta, H.E. Dr George Vella, and his wife Mrs Miriam Vella to the university campus.
UCC researchers have provided energy modelling for landmark Irish climate policy, including Ireland's first low carbon roadmap in 2013, Ireland's Energy White Paper in 2015, the first Climate Action Plan in 2019, and Ireland's first carbon budgets in 2022, and President Higgins and President Vella received a presentation from researchers at UCC's Environmental Research Institute (ERI).
The presenters were:
Dr Jimmy Murphy (MaREI/ERI)
Dr Sharon Lynch (School of BEES/ERI)
Prof Brian O'Gallachoir (MaREI/ERI)
Dr Clodagh Harris (Dept of Government/ERI)
Prof Andy Wheeler (School of BEES/ERI)
Dr Aoife Daly (School of Law/ERI)
Professor Sarah Culloty, Head, College of Science, Engineering and Food Science provided an overview of the work of the ERI and Dr Paul Bolger, Manager, ERI introduced the researchers.
President Higgins and President Vella also met UCC students and Maltese students studying in Cork. "It is an honour to welcome President Higgins, Ms Sabina Higgins, President Vella, and Mrs Miriam Vella to UCC," stated Professor John O'Halloran, President of UCC. "We warmly welcome them to our campus to view some of our treasures, meet our students, and hear about our leading environmental research."
Read more here.