UCC wins Times Higher Education Award for sustainability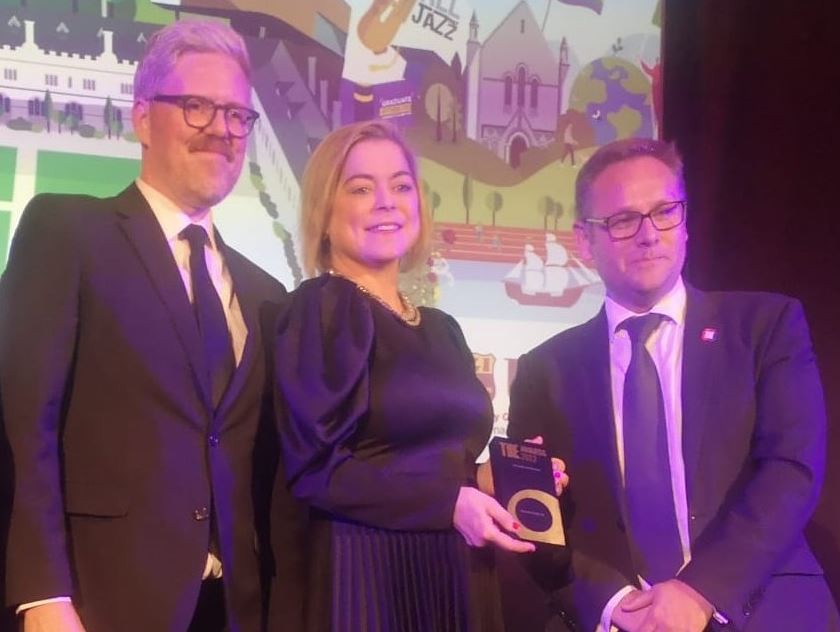 University College Cork won the THE DataPoints Merit Award at the 18th annual Times Higher Education (THE) awards last night.
The annual THE awards celebrate the best, brightest and most inspiring achievements and practices in universities across the UK and Ireland.
For the THE DataPoints Merit Award, universities were examined for their own actions to help achieve net zero carbon, and their performance against the UN Sustainable Development Goals (UNSDGs). UCC won the award for its leadership in environmental education, energy efficiency, sustainability, and net zero carbon commitments.
What the judges said
Announcing the winner, the judges said: "As important as it is for universities to act on sustainability, they must also go further and transparently and publicly formalise their institutional approaches to serve as beacons of global practice. Eight institutions had a 100 per cent record for the rankings they were involved in. But It was University College Cork that exhibited the greatness keenness and willingness to submit its efforts in this area for scrutiny by taking part in more SDG rankings that any other institution."
Winning this award is a significant testament to all the work across our university to achieve our sustainability goals while recognising and celebrating UCC's real-world research impact. As Ireland's green university, it's vital that we address our own impact as well as driving research to address the climate and ecological challenges and secure a better future for us and our planet. This award is one which everyone across the university should be proud of
Professor John O'Halloran
President
University College Cork
The full shortlist for the category was: Cardiff University, University of East Anglia, University of Glasgow, University of Limerick, London South Bank University, Trinity College Dublin and University College Dublin.
Read more about the winning entries here.