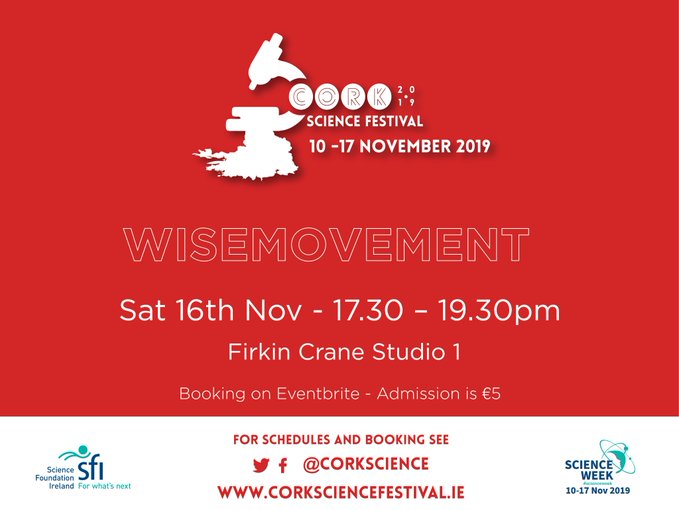 Join us on November 16th from 17.30 to 19.30 pm at the Firkin Crane, Cork for an innovative evening that will combine dance and engineering!
Energy is the sector that generates the most greenhouse gases contributing to climate change. To reduce these gases we need to remove the carbon from our energy supply. Renewable gas, made from organic sources is one way of doing this.
Professor of Creative Practice at UCC, Jools Gilson, and UCC Engineering Researcher Aoife Long, will lead this dance workshop exploring how renewable gas in Ireland can contribute to a new way of creating and using energy, and how policy will influence how the industry will develop in Ireland. The group will work together to develop a short performance to represent the latest engineering research on the topic.
This workshop is being developed as a pilot format, with the aim of informing future workshops combining dance practice and research. The workshop leads will, therefore, be observing how participants engage, and also using the evaluation to reflect on the success or otherwise of the event. It is hoped to publish this in an academic journal. Participants will be asked to sign a form consenting to be included in this research and for photos/videos to be taken at the event.
This is going to be a fun and informative workshop – no previous experience of dance or engineering is required.
Participants are advised to wear light comfortable clothing and bring their own water. The Firkin Crane has facilities to refill.
This is an over 18's event
Venue: Firkin Crane Studio 1, Cork
Date: Saturday November 16th
Time: 17.30 – 19.30 Registration from 17.00
Cost: €5
Book: http://bit.ly/2QbdGKj