Title: EirWind
Start Year: 2018
End Year: 2020
Research partner/host: MaREI Centre for Marine and Renewable Energy, ERI, UCC, Ireland
Industry Partners: DP Energy Ireland, Equinor ASA, Enerco Energy, Statkraft Ireland, Brookfield Renewable Ireland, EDP Renewables, SSE Ireland, Simply Blue Energy, ENGIE, and Electricity Supply Board (ESB)
Principal Investigators: Dr Valerie Cummins and Dr Jimmy Murphy
Project Manager:  Dr Nguyen Dinh
Introduction
EirWind is a MaREI Centre's industry-led collaborative research project, co-designing the opportunity around the sustainable development of Ireland's marine resources, using offshore wind as the catalyst for innovation and impact. It has been funded by the industry partners and Science Foundation Ireland. The project utilises the concepts of Marine Spatial Planning (MSP) where relevant, including interactive use of advanced data-analysis, strategic planning, Irish marine and renewable energy policy initiatives and stakeholder management. This two-year phase consists of five interactive technical work packages (WP) and will:
Develop a stakeholder engagement and data management framework, in the study of strategic areas for the development of offshore wind, off Ireland's east, south and west coasts (WP2).
Review the challenges associated with consenting offshore wind projects and improve cost optimization tool and cost reduction solutions, in order to develop an advanced approach to planning future development sites and co-location of activities (WP3).
Review stakeholder engagement, policy and legislative frameworks and previous practice, and, where relevant, suggest new and improved methods for planning of stakeholder management in the study area to identify issues and their relative importance at an early stage. That includes informing developers and policy makers about potential risks to seabirds, as well as zone specific mitigation measures (WP4).
Provide an status of the electricity and gas networks, relevant to the region, as well development strategies for the distribution and storage of energy, including export market possibilities (WP5)
Assess impacts from the development of renewable energies offshore in as much detail as possible, from a biological, environmental, infrastructural and sociological point of view. Cumulative and proximity-effects will be considered. Where possible, mitigations will be suggested (WP6).
Work Packages
Work package 2: Data management for site evaluation
Prof. Andrew Wheeler (WP Leader)
Dr Jared Peters, Postdoctoral Researcher
Tiny Remmers, GIS Research Assistant
WP3: Development optimisation for Cost Reduction
Dr Jimmy Murphy (WP Leader)
Mr Prasad Gade, Senior Software Engineer
Dr Cian Desmond, Research Fellow (Adjunct member)
One researcher to be appointed
WP4: Governance and Biological
Dr Valerie Cummins (WP Leader)
Dr Mark Jessop (WP Co-Leader, Biological)
Dr Declan Jordan (WP Co-Leader, Socio and Spatial Economics)
Yvonne Cronin, MSc researcher
Dr Sarah Kandrot, Postdoctoral Researcher
Dr Anne Marie O'Hagan, Senior Research Fellow (Adjunct member)
Zoe O'Hanlon, MSc researcher (Adjunct member)
Dr Mitra Kami Delivand, Senior Postdoctoral Researcher
Dr Emma Jane Critchley, Postdoctoral Researcher
William Hunt, Researcher
WP5: Markets, infrastructures and economic benefits
Dr Paul Leahy (WP Leader)
Dr Eamon McKeogh (Energy Market and Storage Technical specialist)
Dr Nguyen Dinh (WP Co-Leader)
Ms Jochelle Laguipo, Researcher
Two researchers to be appointed
WP6: Synthesis
Dr Valerie Cummins (WP Co-Leader)
Dr Jimmy Murphy (WP Co-Leader)
Dr Eamon McKeogh (Consultant)
Dr Nguyen Dinh
About
The EirWind research and industry partners are interested in taking a long term view of Ireland's offshore wind potential, as part of Ireland's opportunity to demonstrate the sustainable use of the country's vast marine resources. A supply chain will be potentially initiated and grown as in Fig. 1 with good mix of industry partners originated from Ireland and from Canada, France, Norway, Spain and the UK (Fig. 2).

Fig. 1 EirWind potential supply chain contributed by 10 industry partners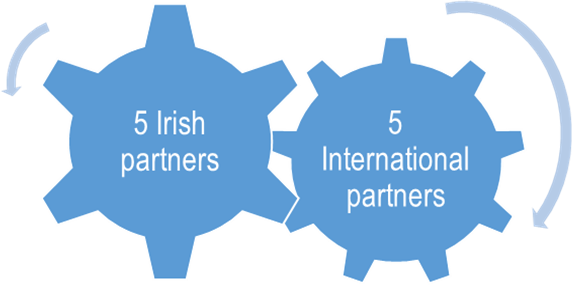 Fig. 2 Geographical mix of EirWind industry partners
The project's impact will include identification of sustainable measures for energy security, climate change, job creation[1] and governance challenges of transitioning towards sustainable energy futures[2]. Risk will be effectively minimised though an interactive multi-disciplinary project team in collaboration with experienced industry partners in the fields (Fig. 3)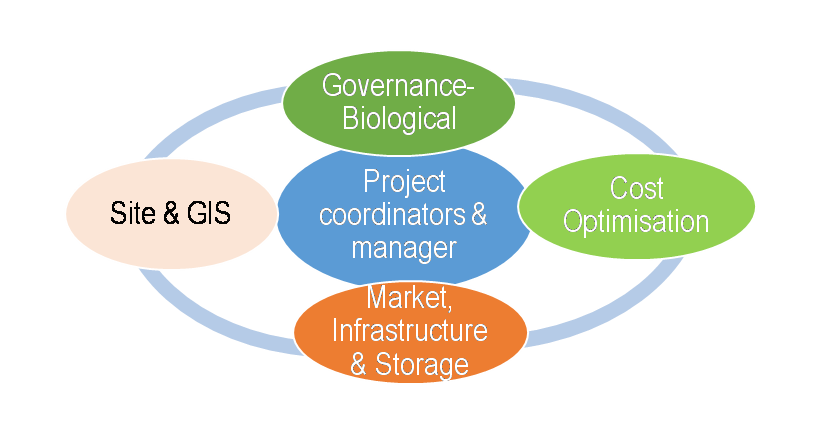 Fig. 3 Interactive multi-disciplinary project team
[1] V.N. Dinh and E. McKeogh (2018). Offshore Wind Energy: Technology Opportunities and Challenges. Lecture Notes in Civil Engineering 18, 3-22, Available from: https://link.springer.com/chapter/10.1007/978-981-13-2306-5_1
[2] M. Lange, A. M. O'Hagan, R. R. N. Devoy, M. L. Tissier and V. Cummins (2018). Governance barriers to sustainable energy transitions – Assessing Ireland's capacity towards marine energy futures. Energy Policy, 113, 623 – 632, Available from: https://doi.org/10.1016/j.enpol.2017.11.020.
Deliverables
The following deliverables/milestones have been achieved (by 31st March 2019):
M1.1.1 Project consortium meeting in Cork, 30th August 2018
M1.1.2 Project consortium meeting in Cork, 29th November 2018
M1.1.3 Project consortium meeting in Dublin, 31st January 2019.
D2.1 Data Resources Assessment—Phase 1 (Data Requirements, Gap analysis and Strategic Plan)
D2.2 Field Measurement Plan 1
M3.1 First round of scenario building workshops (for each study site)
D3.1 Initial issues report on Offshore Windfarm Development in Ireland
D4.1 Stakeholder map
D4.2 Report – Recommendations for innovation and best practice in support of approaches to stakeholder engagement in the study areas
M4.4 Methodology outline and scenario identification on mitigation of impacts of offshore windfarms on seabirds
D5.1 Markets report-Identification of new and Future Markets
D6.1 Eirwind Outreach Plan
Publications
EirWind response to Public Consultation on National Marine Planning Framework Baseline Report submitted to Ireland's Department of Housing, Planning and Local Government on 14th December 2018. Available here
Public Report after the EirWind's Grid & Marine Spatial Planning Workshop on 31st January 2019 (to be published soon).