MaREI's Rory Monaghan publishes report setting out hydrogen opportunities in Northern Ireland
A new report analysing the opportunities presented by hydrogen in Northern Ireland's energy transition has been published.
The study, which was carried out by research group GenComm project partners National University of Ireland Galway (NUI Galway), Dublin City University and HyEnergy, aims to contribute to the evidence base for the development of a new energy strategy.
It reviews progress Northern Ireland is making towards its decarbonisation goals, the unique challenges and opportunities, and the potential roles for hydrogen in enabling greater renewable energy deployment.
The research team presents the results of case studies for green hydrogen, that produced by electrolysis powered by renewable electricity, deployment in Northern Ireland in 2030.
Read more here.
This report really just scratches the surfaces of the positive impact hydrogen could make in Northern Ireland's energy transition and economy. The potential for clean and secure energy to attract investment, as well as provide local jobs in emerging hi-tech sectors could transform Northern Ireland. We hope that our work can spur further interest in hydrogen's role in Northern Ireland's energy future
Dr Rory Monaghan
Funded Investigator
MaREI @ NUIG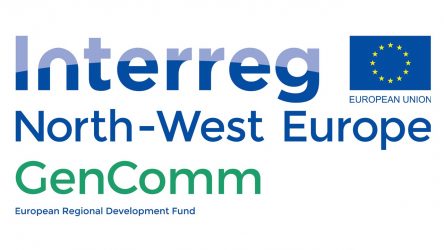 Feature Project
GENCOMM will address the energy sustainability challenges of NWE communities through the implementation of smart hydrogen-based energy matrixes.
Find out More