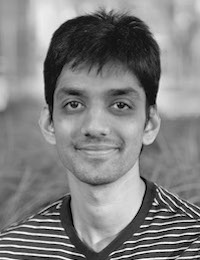 Arjun Bopaiah
PhD Student
Postgraduate Student
University of Galway
Energy Transition, Climate Action
Advanced Fuels in the Circular Economy
OVERVIEW
Arjun Bopaiah is a PhD student under Dr Rory Monaghan at the National University of Ireland, Galway. He is currently working on the SFI MaREI funded HyLIGHT project titled "New economic opportunities from Hydrogen production". Previously, he graduated from Technical University of Eindhoven (TU/e) and Oxford Brookes University with a Professional Doctor of Engineering (PDEng) and Master of Science degree respectively. During his time at TU/e, he had the opportunity to work with Valeo, Siemens and TotalEnergies Gas Mobility in the domain of ADAS and refuelling station infrastructure. At present, he explores the potential for Ireland to develop new hydrogen-based industry and export markets.
CURRENT ACTIVITIES
Currently, he works as a postgraduate researcher (PhD student) at the Department of Mechanical and Biomedical Engineering of the National University of Ireland Galway.
BACKGROUND:
His educational background is in Mechanical and Automotive Engineering. His main interest lies in transport and energy system modelling, alongside hydrogen.