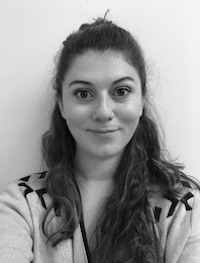 Manon Clairbaux
Post Doctoral Researcher
Researchers
UCC
Blue Economy
Coastal & Marine Systems
OVERVIEW
Marine ecologists investigating the distribution, movement and foraging ecology of seabirds in Irish waters, with an overreaching aim to assess interactions with anthropogenic activities (for example offshore renewable energies and fisheries).
CURRENT ACTIVITIES
Manon is part of the XROTOR project in order to assess the impacts of a new wind turbine design on seabirds and marine mammals.
BACKGROUND
Manon graduated with her PhD in 2020 at the University of Montpellier, with the dissertation of "Energetic landscapes of North Atlantic wintering seabirds in a climate change context", supervised by David Grémillet. Following this, she did a 3 months post-doctoral contract at the CNRS in Montpellier, where she worked on Arctic black-legged kittiwake monitoring plan in order to optimize it including Indigenous Peoples.
She specialized in spatial ecology using onboard tracking devices (GLS, GPS, accelerometer) and advanced modeling (Habitat Suitability Models including mechanistic approach) in order to better understand how current and future environmental characteristics, as well as anthropogenic activities, impact seabird ecology and distribution. She currently developed new skills and research questions by deploying an onboard camera and microphone on Northern gannets in order to better describe their foraging ecology.