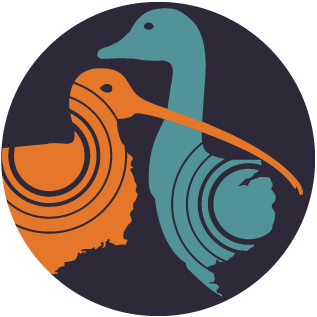 Title

ECHOES (Effect of climate change on bird habitats around the Irish Sea) Project

Start Date

Dec 2019

End Date

June 2023

Funding Body

The European Regional Development Fund (Ireland Wales INTERREG Programme)

Coordinator

GEO SMART DECISIONS

Project Partners

Aberystwyth University, University College Cork, Compass Informatics, British Trust for Ornithology, Geo Smart Decisions

Lead Research Scientist

Dr. Barry O'Dwyer, MaREI, University College Cork, Ireland

Post-Doctoral Researcher

Dr. Walther Camaro, MaREI, University College Cork, Ireland

Research Area

Website
Introduction
ECHOES (Effect of climate change on bird habitats around the Irish Sea) seeks to address how climate change will impact coastal bird habitats of the Irish Sea, and what effect this could have on our society, economy, and shared ecosystems.
Work Packages
MaREI Team Members are in charge of WPs 5 and 6.
WP5 (Habitat and land cover mapping):
The ECHOES project will generate a set of habitat/land cover maps from open source Earth Observation imagery based on a machine learning approach, for the areas studied in both Ireland and Wales. Working closely with those collecting vegetation data in the field, modelers will define the standards and resolution of the maps that will be compatible with the Species Distribution Modelling (SDM) activities. The ECHOES project will also look into automating the process of identifying change to the habitats/land cover to assess the dynamics of change at the field sites.
WP6 (Climate Projections):
The ECHOES project is underpinned by the need to understand the potential impacts of climate change on the distribution of wetland habitats along the Irish Sea coast, with a particular focus on those of the Eurasian Curlew and Greenland White-fronted Goose. Based on the existing regional distribution of habitats and species assessment activities, information on climate change scenarios will be combined with bio-climatic data to assess the vulnerability of the existing habitats. This information will be used to identify habitats that are particularly susceptible to projected climate change and to identify species with high extinction probability. The potential for habitats to change in the future and become more suitable for wetland bird habitats will also be explored.
Additional Work Packages:
WP1: Project management and governance
WP2: Stakeholder engagement
WP3: Bird species distribution modelling across coastal habitats
WP4: Bird tracking and associated vegetation surveys
WP7: Web Platform – Tools