Introduction
Wind turbine blade leading-edge erosion is one of the key challenges facing the offshore wind industry. It can reduce the annual energy production of a wind turbine by between 4% and 20%.
This would equate to a loss in productivity worth between $168 million and $842 million a year across the whole of the European offshore wind sector. The combination of larger turbines, poor access for maintenance and harsh weather conditions mean that repair costs for offshore wind are a key determinant of LCoE.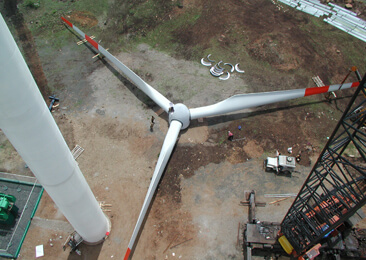 Aim
The aim of LEAPWind is to produce a new commercial leading-edge blade component using advanced composite materials and innovative manufacturing processes. Technology that prevents blade erosion will thus overcome a critical barrier to the more rapid market uptake of offshore wind by increasing uptime and productivity, while eliminating the need for costly blade repairs.
To address this challenge, the proposed LEAPWind project aims to commercialise a novel leading-edge wind-blade component that prevents blade erosion by employing advanced composite materials and innovative manufacturing processes.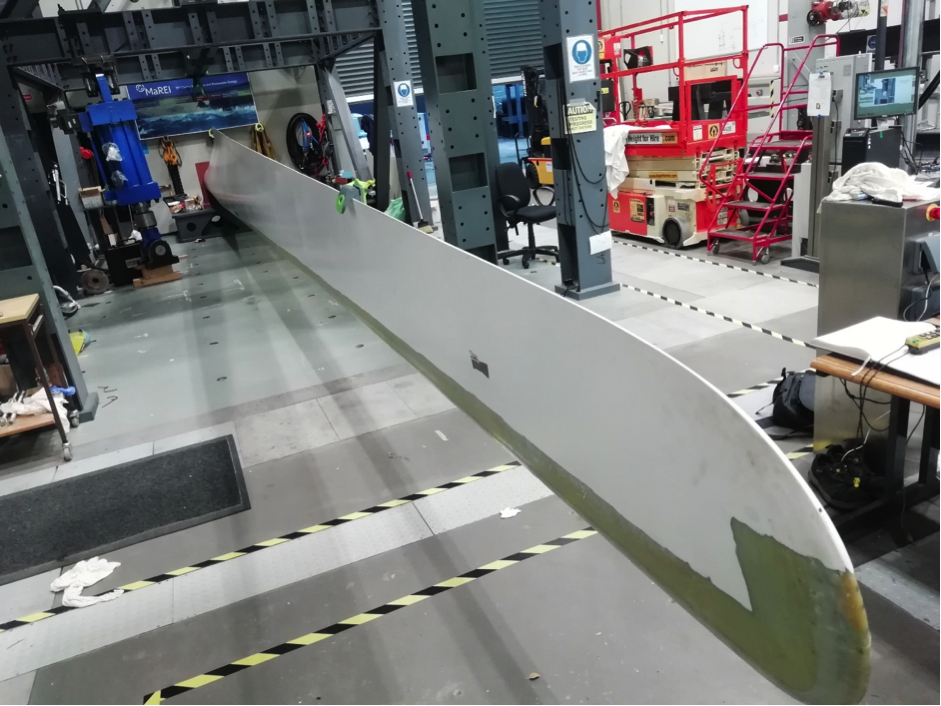 Work Packages
Key project activities focus on progressing the technology towards commercialization will be achieved by de-risking the technology and bringing it from technology readiness level (TRL) 6 to 9 by the end of the project. This will include physical (structural and rain erosion) testing of a full-scale prototype. In parallel, an advanced finite element model will be developed and validated during the project. This model will be available to the industry for prediction, analysis and structural health monitoring of offshore wind turbine blades.
The 63m blade will be tested in an operational environment. These technological activities will complement the commercialisation strategy leading to increased market awareness of the benefits of the new technology, successful demonstration of the new technology in a commercial setting and development of a sales order pipeline.
Deliverables
Delivery of project objectives will have a significant impact on the market sector and the blue economy as a whole, driving down industry and consequently consumer costs and increasing the productivity of the Renewable's Energy sector in line with Europe 2020 strategy for more sustainable economic development.
LEAPWind will expedite the proliferation of clean marine energy and rejuvenate the blue economy in a sustainable manner through the creation of high-value engineering, construction and marine-services jobs in the offshore wind industry estimated to be worth USD 57.2 Billion by 2022.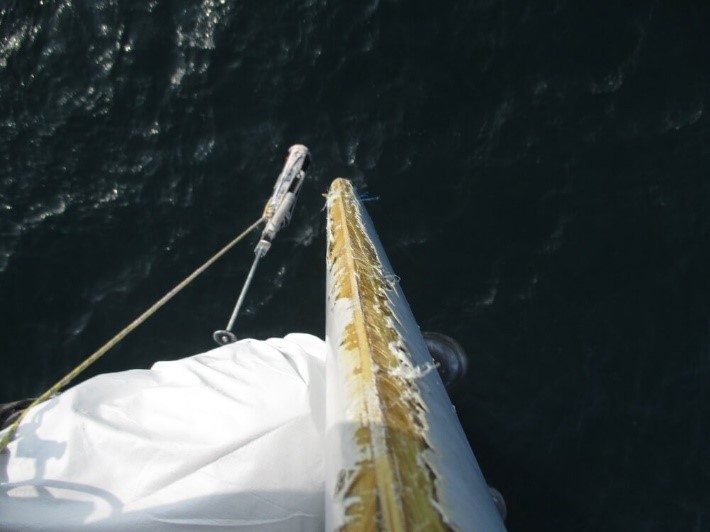 Publications
January 2020 – Development of a Novel Solution for Leading Edge Erosion on Offshore Wind Turbine Blades
To download follow the link: Here
Or
Engagement and Outreach
This ambitious project brings together a major wind energy OEM and operator (SUZLON), a component manufacturer (ÉireComposites) and a large-scale structural testing facility (NUI Galway), which complement one another in bringing together the full range of expertise that is required to address each of the key areas in this project. The excellent track records of each of the LEAPWind partners will help to ensure that the project is a success.
Contact
Photo Gallery