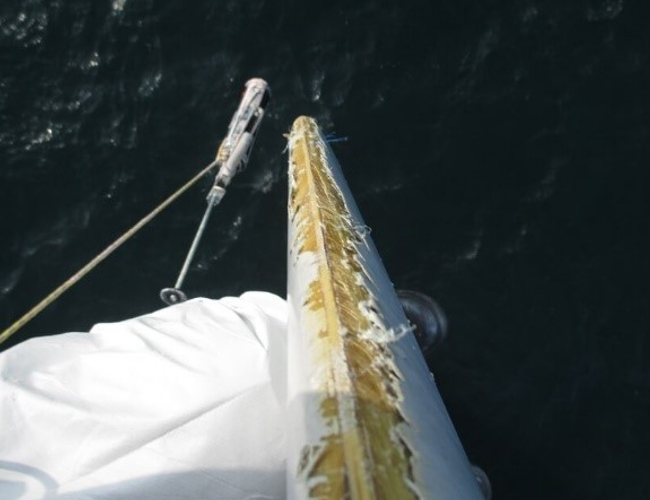 Title

REBLADE: Re-blading of Irish wind turbines using novel technologies

Start Date

1-2-2021

End Date

31-1-2023

Funding Body

Sustainable Energy Authority of Ireland: National Energy Research Development and Demonstration (RD&D) Funding Programme 2021

Coordinator

ÉireComposites Teo

Project Partners

NUI Galway

ESB

Principal Investigators

Research Area
Introduction
As the world moves towards a more sustainable way of life, Ireland must invest significantly in creating a carbon-free energy system. Currently, the largest source of renewable energy globally is wind and Ireland has an installed capacity of wind energy of 4,137MW, where 17% of wind turbines will reach their end-of-life by 2030. If solutions to extend turbine life are not found, 700MW of capacity will be decommissioned.
To this end, the proposed REBLADE project aims to develop advanced technologies to retrofit ageing turbines through re-blading with new highly efficient and resilient blades. It will hence extend the working life of the turbines while reducing their weight and increasing their efficiency and power production. To achieve this, the project will design, manufacture, and mechanically test the new wind blades, which are suitable for installation in Irish wind farms to extend the life of the turbine. This extensive research programme will demonstrate the performance of the novel wind blade technology developed, which will be performed by a collaboration between blade manufacturer, ÉireComposites, and design/testing facility, NUI Galway.
The overall environmental impact of re-blading is the displacement of up to 8,260 million tonnes of CO2 by 2030 by extending the life of existing turbines, which aligns well with the aims of the Climate Action Plan 2019. During the REBLADE project, the novel solution will be promoted to Irish and international wind energy developers and project findings will be disseminated to key project stakeholders to maximise the impact of the technology developed.
Aim
The main aim of the REBLADE project is to develop an innovative solution for efficiently retrofitting existing Irish wind farms by producing highly efficient and resilient wind turbine blades for re-blading.
Work Packages
Project Management
Design a highly efficient and resilient wind turbine blade
Manufacture of a new wind turbine blade
Structural testing of a full-scale wind turbine blade
Dissemination and communication