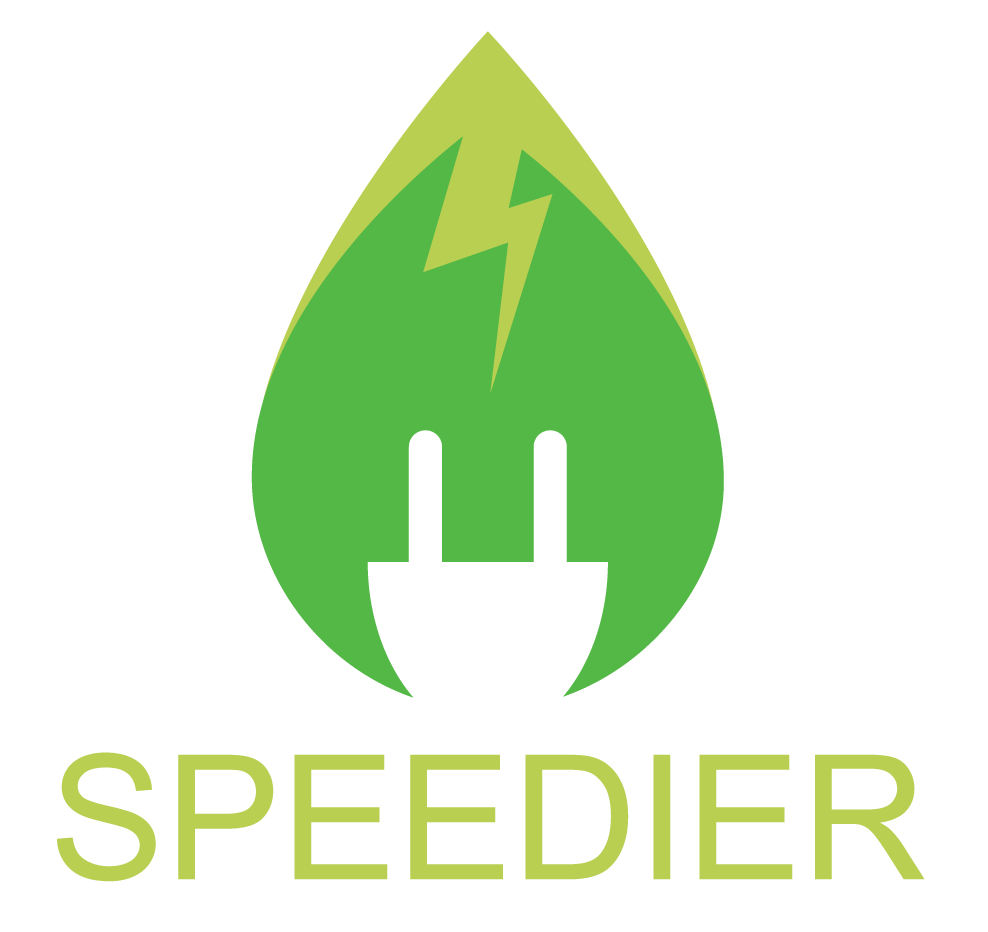 Title

SPEEDIER (SME Program for Energy Efficiency through Delivery and Implementation of Energy Audits)

Start Date

June 2019

End Date

November 2021

Funding Body

Horizon 2020

Coordinator

International Energy Research Centre, Tyndall National Institute

Project Partners

Sustainable Innovations (Spain), Limerick Institute of Technology (Ireland), Fundacion Corporacion Tecnologic (Spain), Parque Cientifico Y Tecnologico (Spain), Vertech Group (France), Politecnico Di Milano (Italy), Institut De Tecnologia De La (Spain), TFC Research and Innovation (Ireland), Asociatia Agentia Pentru Eficienta (Romania)

Principal Investigators

Research Area

Website
Introduction
SPEEDIER is a highly innovative one-stop-shop solution that applies an integrated approach to energy management, providing information, advice, capacity building, energy auditing, financing, implementation of energy efficiency solutions and monitoring of impacts. The SPEEDIER project will remove barriers to energy efficiency (for example lack of in-house expertise, lack of time, lack of resources and conflicting priorities) that would prevent organisations from undertaking energy audits and acting on the recommendations. A key innovation, upon which the SPEEDIER Service is founded, is the self-financing mechanism. This novel funding mechanism works by implementing simple no-cost actions first, ring-fencing the savings from these actions and using them to pay for low, medium or high-cost energy efficiency measures and the continued services of the SPEEDIER Expert. The iterative cycle of implementing energy conservation measures, determining the savings against an agreed baseline, ring-fencing those savings and reinvesting them into additional measures is the core innovative principle of the SPEEDIER Service that can be applied to both SMEs and large enterprises. Thus, a revolving energy efficiency fund is created for each participating business, removing any barriers relating to lack of capital or lack of access to finance and allowing deep energy efficiency upgrades to be funded.
Aim
The aim of the project is to deliver a self-financing outsourced energy management service to SMEs, enabling them to implement energy conservation measures and also obtain access to the energy services market. The service will be available via energy consultants, auditors and experts (SPEEDIER Experts) and will facilitate the uptake of energy audits, and the subsequent implementation of energy efficiency measures in SMEs by providing technical and financial assistance.
Work Packages
WP1 – Project Management
This includes risk, IP, and data management, ongoing project coordination and communication between all partners.
WP2 – Literature Review and Need Analysis
The barriers and drivers towards energy auditing in SMEs are established though a series of online surveys and focus groups with SMEs and energy experts. A literature review identified key learning points from previous projects that could help to shape the SPEEDIER service.
WP3 – Needs and Opportunities for SMEs
SMEs were categorized according to their location, size, type and other criteria in order to easily select the most appropriate energy efficiency solutions or rule out inappropriate ones. This formed the basis of the design of the SPEEDIER Tool for Experts.
WP4 – Development of content for SPEEDIER training materials
SPEEDIER will develop a set of training materials designed to improve energy culture within SMEs in order to achieve energy savings through no-cost actions like behavioural change. Training for SPEEDIER Experts and SPEEDIER Trainers will also be developed to ensure that other organisations can continue to deliver the SPEEDIER Service after the end of the project. The SPEEDIER Tool for Experts and the SPEEDIER mobile app for SME staff members are also developed in this work package along with other e-learning materials.
WP5 – Implementation of SPEEDIER Service in SMEs and large enterprises in 4 pilot regions
The SPEEDIER Service will be tested in four pilot regions. The Irish pilot region targets the manufacturing sector; the Spanish pilot region targets SMEs located on the same business park by engaging the landlord; the Romanian pilot region targets hotels; the Italian pilot region takes a more general approach, reaching SMEs from any sector through Energy Service Companies (ESCOs).
WP6 – Training of SPEEDIER Experts and future Trainers on SPEEDIER guidelines
Energy Experts, energy agencies and other multiplier organisations will be trained to deliver the SPEEDIER Service to ensure that the Service can continue to be delivered beyond the end of the project.
WP7 – Replicating SPEEDIER in other Member States
This work package investigates how the SPEEDIER Service could be rolled out in Member States to help them achieve their targets under Article 8 of the Energy Efficiency Directive which requires programmes to be developed that support SMEs to undertake energy audits and implement the resulting energy efficiency measures.
WP8 – Communication Dissemination and Exploitation Activities
The results and ideas behind the SPEEDIER project are disseminated and communicated to all stakeholders through a combination of online and offline activities.
WP9 – Quality Assurance
This work package manages the engagement with the SPEEDIER advisory board and begins the process of standardizing the service so that it can be rolled out across several Member States.
Deliverables
Engagement and Outreach
Videos
Contact
International Energy Research Centre (IERC),
Tyndall National Institute, Lee Maltings,
Dyke Parade,
Cork,
T12 R5CP
Ireland.
Email – ue.tcejorpreideeps@ofni
Phone – +353 21 234 6458