UCC engineering programmes praised for embedding sustainability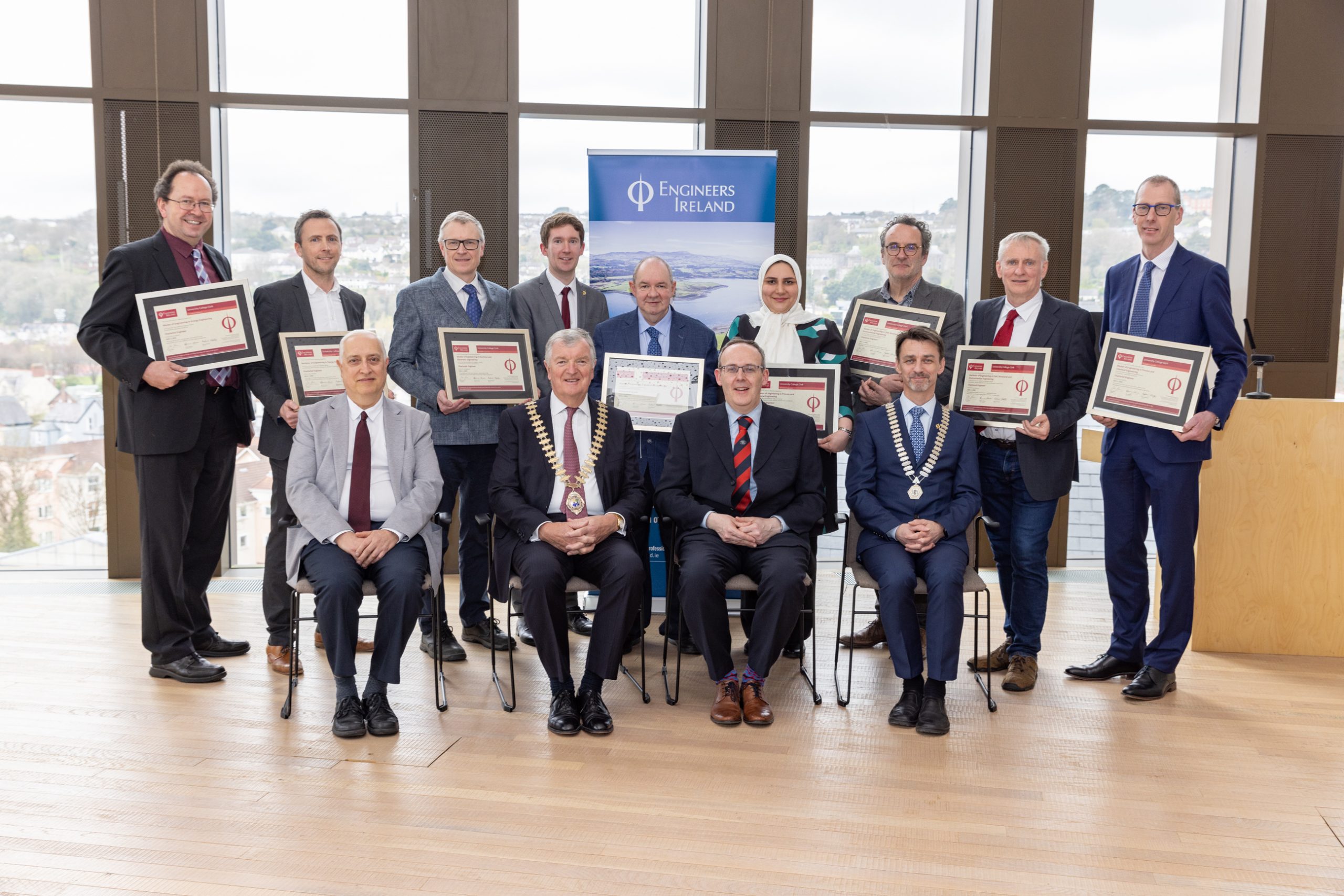 Congratulations to MaREI Directors Professor Jerry Murphy and Professor Brian Ó Gallachóir and to MaREI Funded Investigator Dr Dominic O Sullivan on being recognised for their work on embedding sustainability.
Engineers Ireland, the professional membership body, and accrediting body for engineering in Ireland, has introduced new sustainability criteria for third-level institutions to meet the challenges posed by climate change.
The Engineers Ireland accreditation is an objective evaluation and approval of engineering programmes, ensuring that they meet international standards, the needs of the engineering profession and broader responsibilities to society, environment and economy.
University College Cork is the first third-level institution in Ireland to be accredited under Engineers Ireland's new criteria.
UCC achieved the Chartered Engineer accreditation standard for its Bachelors and Masters programmes in Civil, Structural and Environmental Engineering, Electrical and Electronic Engineering, Energy Engineering, and Process and Chemical Engineering. Accreditation parchments for each programme were presented by the President of Engineers Ireland, John Power, at a ceremony in The Hub in UCC.
"Students, graduates, third level institutions, industry and the entire engineering profession benefit from a properly accredited pool of engineering programmes. Whether you are an engineering professional seeking a job, an employer seeking qualified engineering professionals, or a student choosing a programme, accreditation maintains a consistent standard and international recognition in education programmes across all the disciplines of engineering in Ireland."

"UCC was the first university to complete a full accreditation under Engineers Ireland's new accreditation criteria. The new criteria emphasise sustainability, engineering management, data analytics and the ethical usage of technology and data, along with Engineers Ireland's long-standing criteria on engineering science, design, ethics, teamwork, and communication. I would like to thank UCC staff, students, and graduates for their engagement throughout the accreditation process."
Dr Richard Manton
Interim Registrar
Engineers Ireland
It's a proud day for UCC, to see our eight engineering programmes securing full accreditation. One aspect that was particularly noted by the accreditation panels was the recognition of the strengths of our programmes regarding sustainability. One example is our recently introduced Masters programme in Energy Engineering, which was accredited for the first time. The accreditation panel highlighted as a notable aspect that 'this is an important programme dealing with a key area of national policy on climate change and sustainability'."

"Likewise, the progression of sustainability in enterprises and circular economy subjects in the other programmes was noted, especially Civil, Structural & Environmental and Process & Chemical Engineering - the latter had received the IChemE Sustainability Teaching award (UK + Ireland) in 2017. Engineering in UCC has been pioneering education for sustainability, which is now reflected also in UCC's strategic plan 2023-2028, with an enhanced focus on developing innovative sustainability solutions for local, national, regional and global impact, and embedding sustainability into education."
Professor Brian Ó Gallachóir,
Associate Vice President of Sustainability and Director of Environmental Research Institute
University College Cork