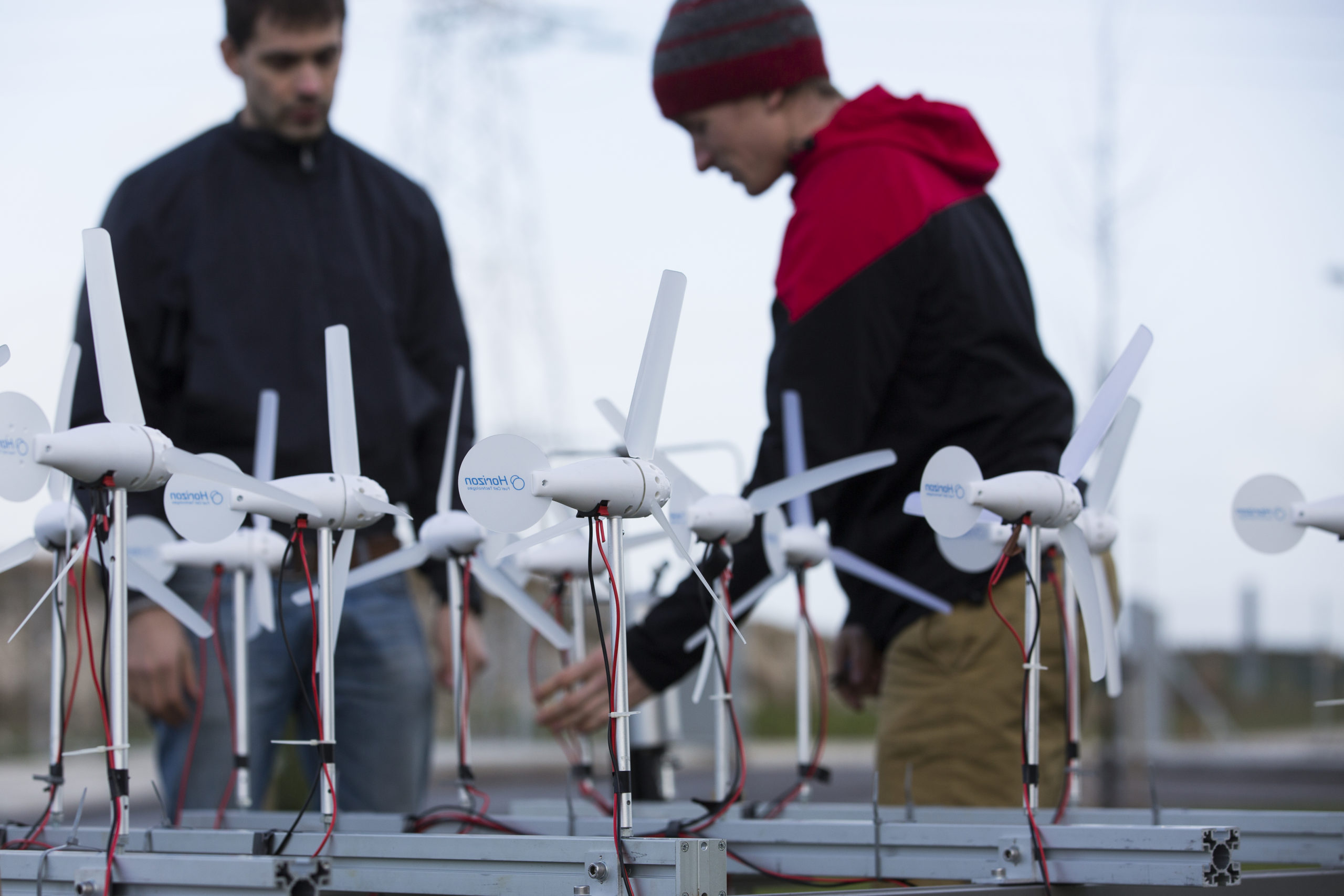 MaREI's Novel Material Design capabilities focus on the development of lower-cost, higher-performance materials for use in marine and renewable energy applications, including the development of advanced surface coatings and associated manufacturing processes. The 'Novel Material Design' team work closely with the 'Structural Systems' and 'Maritime Structures Engineering' teams to provide a holistic and integrated approach to the optimisation and advancement of MaREI's Materials & Structures objectives. The development of such materials are key to addressing the reliability and cost-competitiveness of marine and renewable energy components through improvements such as lighter weights and lower costs in volume manufacturing
Core Research Areas Include
Key 'Novel Material Design' focus areas include:
Fatigue design for MRE composite materials
Fatigue-testing of saturated composite materials under pressurised immersion conditions to address the combined effects of seawater ingress and multi-axial cyclic stress conditions
Physical/chemical processes for treating fibre surfaces to ensure optimal bonding and environmental resistance
Test Facilities
Testing facilities available to the Novel Material Design team include a 'Large Structures Test Cell', which includes a range of full-size component facilities, along with state-of-the-art data acquisition and sensor equipment, X-Ray CT scanning, optical microscopy and composite processing equipment. Overall capabilities allow the study of complex failure mechanisms and microstructure characterisation, which are key to addressing well-documented cases of marine and renewable energy component failures resulting from material damage. For more information relating to MaREI's Novel Material Design capabilities, please contact one of the team members below, or visit the following link.
Ongoing Projects
Marincomp– novel composite materials and processes for offshore renewable energy
Pressurised water ageing and fatigue testing of glass-fibre reinforced materials for marine renewable energy applications
The advancement of out-of-autoclave thermoplastic composite manufacturing technology