New EU funded project MarineSABRES strives to halt and reverse coastal and marine biodiversity decline
A new, EU-funded research project called MarineSABRES aims to address the continued and accelerated biodiversity loss caused by the intensification of human activities at land and sea. The project — coordinated by MaREI, the SFI Centre for Energy, Climate, and Marine Research at University College Cork — will bring together an international consortium of 22 partners across 11 countries and will receive €9.8m in funding from Horizon Europe, the EU's key funding programme for research and innovation. Running for four years, MarineSABRES aims to enable stakeholders from government and policy, coastal and marine management, scientists, and the public to make informed decisions that balance human and ecosystem needs.
To set European marine management on a course to reverse biodiversity decline, MarineSABRES will bring together diverse audiences and perspectives to co-design a simple Socio-Ecological System (SES) framework. The aim of this approach is to strengthen interventions and measures for the protection and conservation of coastal and marine areas and improve the uptake of ecosystem-based management. The Simple SES will be tested in three areas: the Tuscan Archipelago, where research will focus on seagrass conservation and protection; the Arctic (Greenland, the Faroes, and Iceland), where work will address climate change and fisheries; and Macaronesia (Azores, Madeira, and the Canaries), where the emphasis will be on biodiversity conservation and the responsible use of the region for multiple maritime activities.
The coming decade will be critical in meeting the challenge of climate change, reversing trends in biodiversity loss, and developing a sustainable ocean economy. Effective marine environmental management and biodiversity protection are fundamental to achieving the transformation to a modern, resource-efficient, and competitive low-carbon sustainable ocean economy. MarineSABRES' Simple SES approach aims to show how we can protect and maintain the natural structure and processes of marine ecosystems while simultaneously delivering the societal goods and benefits that people rely on. Successful development of this Simple SES will enable managers to make sustainable decisions; empower citizens to engage with marine biodiversity conservation; promote sustainable development in coastal and marine sectors and setting European marine management on a course to reverse biodiversity decline.
The MarineSABRES team in Cork! 22 partners from 11 countries will be working together for the next four years to tackle marine biodiversity loss by accelerating the uptake of ecosystem-based management. ? pic.twitter.com/41vpuEOzVy

— MarineSABRES (@MarineSABRES) September 13, 2022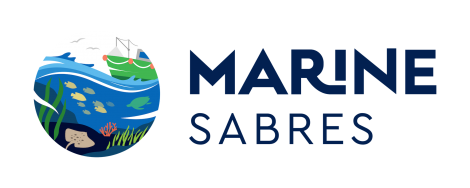 Feature Project
Marine SABRES will co-design a Simple Social Ecological Systems approach to rapidly enable and upscale EBM across Europe and abroad.
Find out More