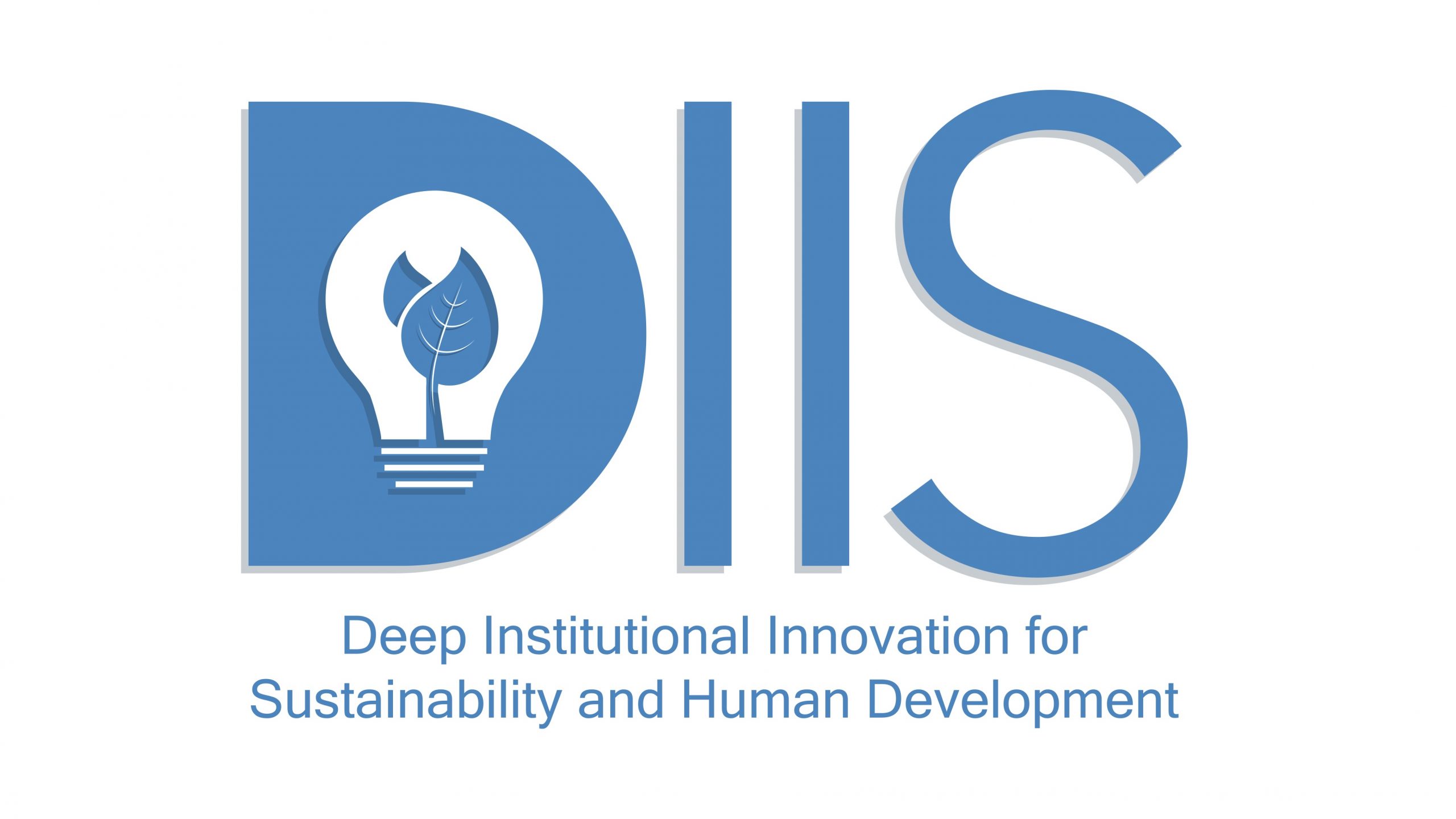 Title

DIIS – Deep Institutional Innovation for Sustainability and Human Development, Phase 1

Start Year

June 2020

End Year

December 2020

Funding Body

MaREI, the SFI Research Centre for Energy, Climate and Marine

Research Area

RA6 Energy Policy and Modelling

Project Partners

valUse Burgenland, Austria/Humanistic Management Network, and the OECD New Approaches to Economic Challenges Unit, Paris.

Principal Investigtor

Dr Clodagh Harris, Department of Government and Politics, University College Cork, Ireland.

Research Assistant

Dr. Ian Hughes, MaREI, University College Cork, Ireland

Contact

Dr Ian Hughes ian.hughes@ucc.ie
Introduction
Phase 1 of the Deep Institutional Innovation for Sustainability and Human Development (DIIS) project aims to lay the foundations for a critique and reimagining of the major social institutions in society – economics, democracy, religion, technology, gender and higher education – and the development of principles, visions and imaginaries for guiding the coming transformations.
We are at a moment of deep institutional breakdown. Climate change, environmental degradation and a biodiversity crisis, marked increases in inequality, economic crises, the rise of populism, and rising geo-political tensions have been providing clear evidence that current social institutions are not optimal, either for human flourishing or for addressing global challenges. The global coronavirus pandemic has brought this dangerous reality into even starker relief.
This historic moment of deep transformational crisis requires not only fundamental innovations in all the major social institutions that make up society, it requires new imaginaries to guide the direction of those transformations.
Phase 1 of the DIIS project will comprise a 6 months initiation phase covering 4 elements:
The development of an academic paper which develops the theoretical foundations for the project
Public engagement with diverse publics, including societal leaders, academics, policymakers, activists, general public, through a series of blogs and online videos
An online webinar in June 2020 to engage diverse participants covering three themes – Understanding Deep Transition; Reimagining Political Economy; and Sustainability After the Pandemic
Longer-term planning and the development of a funding proposal for Phase 2 which will cover a 3-5 year timeline for DIIS.
Videos