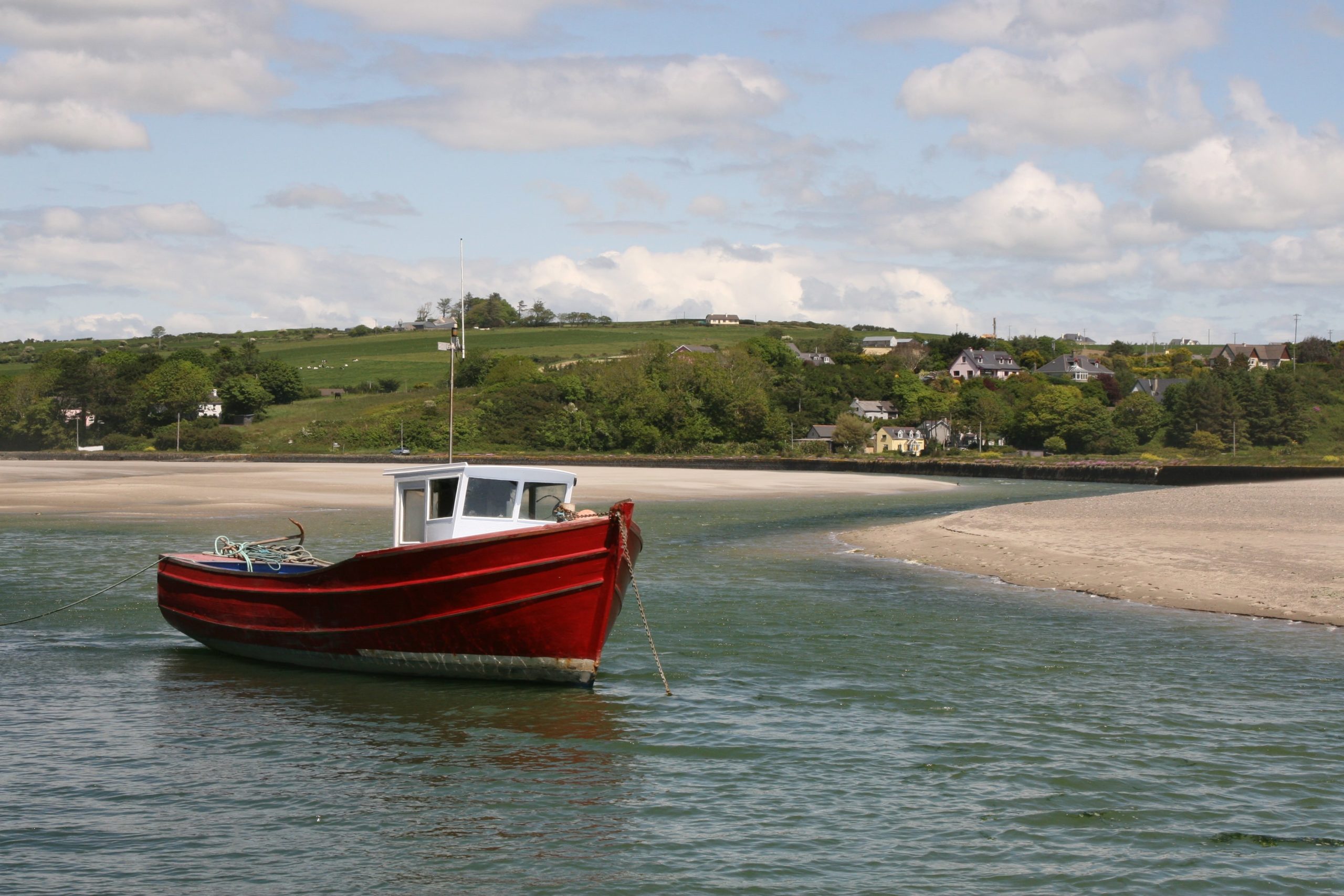 The scale and diversity of our coastal and marine activities present huge challenges for governance and policy frameworks. Governance refers to the framework within which Civil Society, Markets, and Governments operate and act. As we progress towards achieving sustainable societies, these complexities must be examined and integrated approaches derived which balance stakeholder needs with environmental realities.
Researchers in the MaREI Marine Governance team explore the interactions and dynamics between societies and the environment. Through promoting integrated approaches to coastal and marine management and planning, we aim to facilitate the sustainable development of key maritime sectors including, aquaculture, fisheries, tourism and renewable energy. This extends to identifying and addressing legal, policy, economic, environmental and social barriers to maritime space development, and use of resources. Our research seeks to develop and promote best practices and, where applicable, ensure the transfer of these practices across sectors and jurisdictions. The researchers also aim to address emerging management and planning challenges linked to unpredictability, uncertainty, and Climate Change.
Effective planning and management requires up-to-date, authoritative and robust scientific data and information. Accordingly the Marine Governance team works closely with the other thematic areas within MaREI such as Earth Observation, and Marine Ecology to fully harness multi-disciplinary perspectives and opportunities.
For further information on the Marine Governance team, please contact Anne Marie O'Hagan
Core Research Areas Include
Coastal & Marine management, law, and policy;
Outreach and dissemination;
Stakeholder engagement;
Climate Change & Adaptation;
Science communication & Capacity building;
Sustainability science;
Maritime Spatial Planning;
Ecosystems-based management;
Decision Support Systems;
Coastal Web Atlas (CWA) development and deployment;
Blue Growth;
Marine litter;
Earth Observation & GIS Applications.
A Track Record of Excellence
MaREI's Marine Governance team has been actively researching sustainable coastal and marine development for over a decade. Whilst research initially focused on coastal management, it has gradually expanded to cover the broader coastal and marine governance research agenda in line with policy changes at national and European levels. Members of the Group are currently engaged in innovative research in a range of fields including:
application of the ecosystem approach to fisheries and marine management;
use of scenario science and visualisation technology and techniques to plan for changes in the coastal zone;
mechanisms for improved participatory governance nationally, and in a transboundary context;
integrated marine management;
Maritime Spatial Planning;
adaptation to Climate Change;
mechanisms to facilitate increased cross-sectoral solutions and economic activity, and trans-sectoral pollination of technologies and knowledge.
This track record has enabled the MaREI Governance team to bid for and incorporate the Headquarters of the Future Earth Coast Initiative into our pool of experience and capacities. This global network of coastal scientists and stakeholders are focused on strengthening the science-policy interface and contribute to securing sustainable coastal futures in the new epoch called the Anthropocene.