Earth Observation & GIS Applications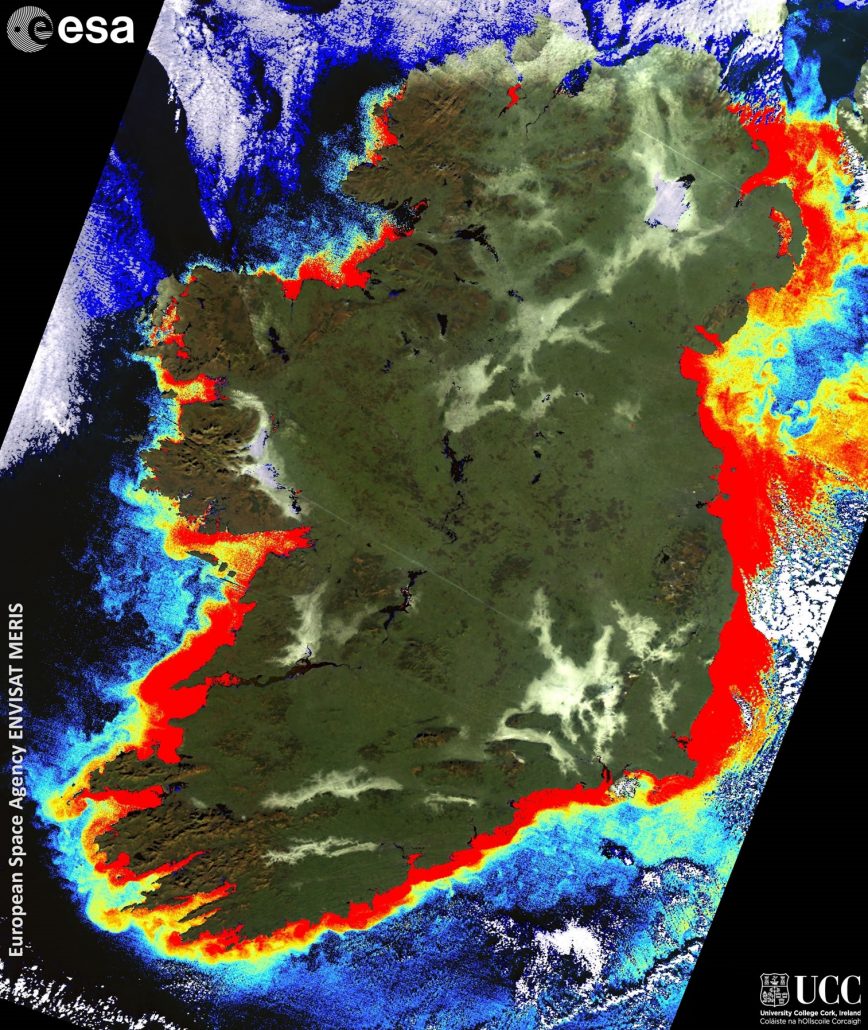 "Seizing Opportunities in Maritime-Space Information"
Expanding satellite fleets such as Europe's Sentinel systems, and the vast quantities of data they collect, provide a huge challenge, and opportunity to Ireland's maritime sector in terms of information for science and society. The Earth Observation (EO) and Geographical Information Systems (GIS) Applications team are focused on extracting information from this EO (satellite-derived) and spatial data, delivering it to those that need it in a form that is useful to them. Embedded within the Governance thematic grouping, the team are very much at the forefront of targeted information extraction and delivery. This ensures our research is very much applied, serving industry, communities, and science.
The work of the Earth Observation and GIS team actively exploits the opportunity space that exists between the maritime arena, and the Space technology sector, and enabled by the European Space Agency (EOEP, IAP and DUE Programmes), National (EPA), and European funding schemes (FP-7 & H2020). Researching in such a fast-paced environment the group are always willing to engage with new ideas and explore new avenues of research which enhance our core research focuses.
Contact Rory Scarrott for further information.
Core Research Areas Include
Applied Information Integration
Ongoing Projects
Former Projects