Eco-tourism – New opportunities post-COVID?
The 'Green Scene' Series on Newstalk is a weekly update on energy and environmental matters with Pat Kenny and MaREI Director Brian Ó Gallachóir.
On November 18, 2020 Prof Ó Gallachóir looked at Eco-tourism – new opportunities post-COVID?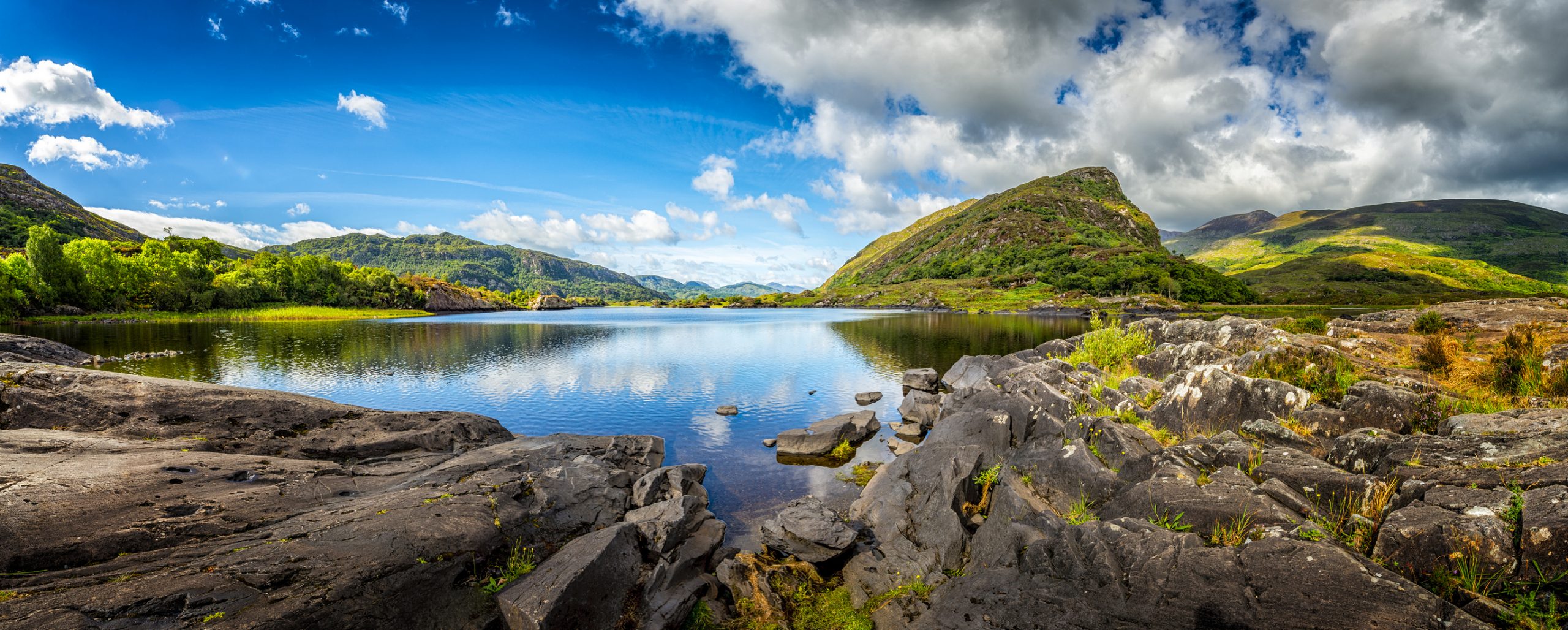 Eco-tourism – new opportunities post-COVID?
Tourism causes negative environmental impacts such as foul beaches, overcrowding, traffic, aeroplane emissions and other environmental impacts
Global tourism is estimated to be responsible for 5% of greenhouse gas emissions
Ecotourism is a rapidly growing movement towards creating a greener and more ethical form of tourism worldwide.
In addition to the environmental dimensions, ecotourism seeks to support the local economy, culture and communities in the process.
Fáilte Ireland suggest that the future sustainability of our tourism industry depends on the extent to which we protect the credibility of our clean green image.
The increasing popularity of greenways, walking holidays and other ecotourism offerings reinforce this.
The Burren Eco Tourism Network has won a Lonely Planet award in its 'Best in Travel' picks for 2021
The group consists of more than 60 local enterprises committed to sustainable tourism in the Burren limestone landscape and the Cliffs of Moher geopark.
It is the only Irish tourist project included in the Lonely Planet's list of more 30 global tourism enterprises.
The network was listed in the 'Best in Community' category.
Local people who lead trekking tours and home stays in Ethiopia also made the list.
Lonely Planet says that Burren Eco Tourism Network has "transformed Ireland's Burren and Cliffs of Moher geopark into a global leader for sustainable tourism"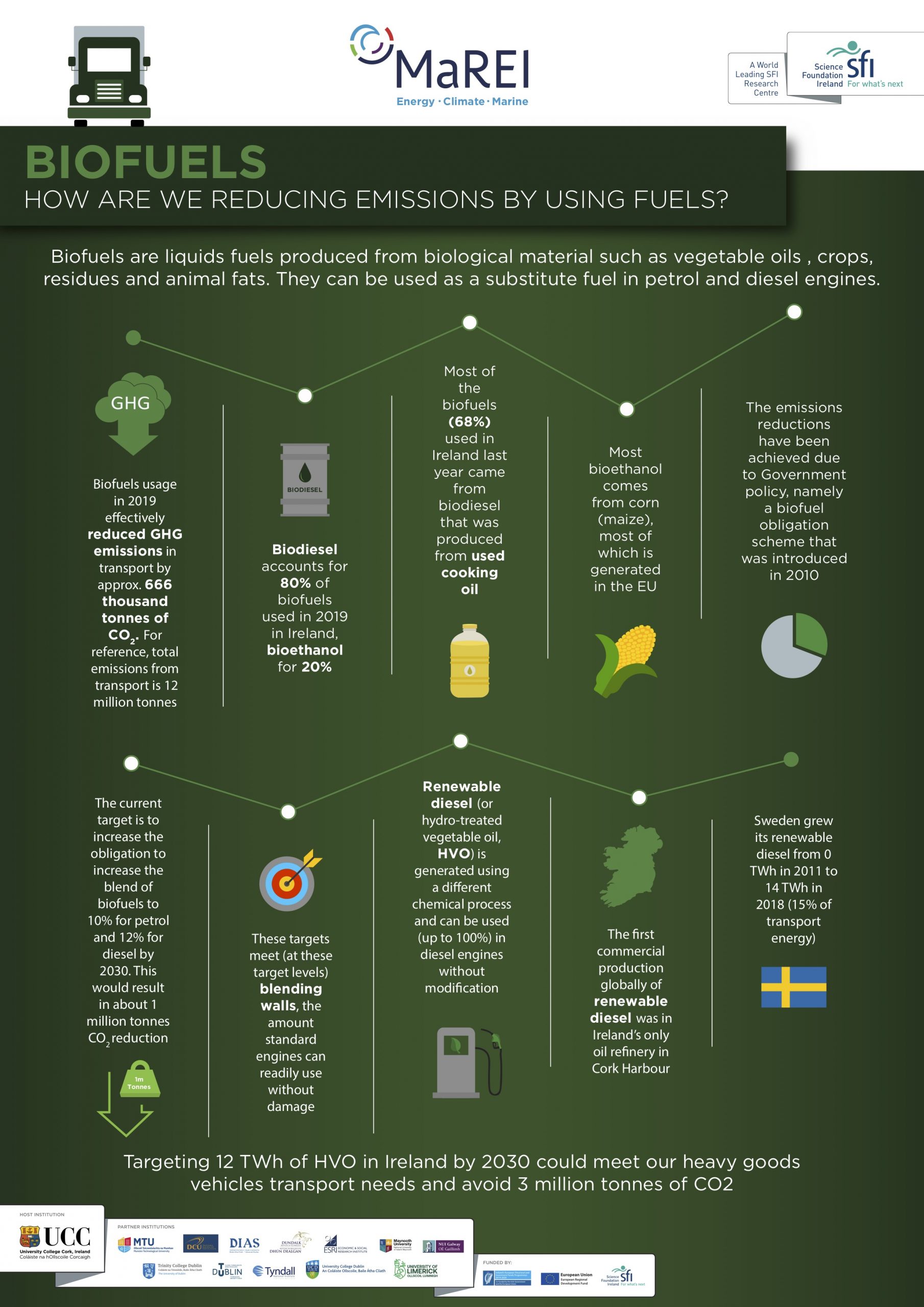 Biofuels – can we reduce emissions by burning fuels?
We currently use liquid biofuels (about 260 million litres in 2019) to displace petrol and diesel as part of our strategy to reduce greenhouse gas emissions from transport – we used 4.4 billion litres of fossil based fuels!
Most of the biofuels (68%) used in Ireland last year came from biodiesel that was produced from used cooking oil.
Biodiesel is made from used cooking oil through a chemical process called transesterification which separates the oil into glycerin and methyl esters (biodiesel)
The biodiesel is blended with diesel and when someone fills up their car, van or truck with diesel, it contains about 6% of biodiesel
Biodieselaccounts for 80% of biofuels used in 2019 in Ireland, bioethanol for 20%.
Most bioethanol we used comes from corn (maize), most of which is generated in the EU.
Maize is milled to release its starch, diluted, cooked with enzymes added to produce glucose, which is then decomposed using fermentation into bioethanol and carbon dioxide.
The Government introduced a biofuel obligation scheme in 2010 to oblige fuel suppliers to ensure a certain proportion of their fuels were liquid biofuels.
These biofuel feedstocks absorb CO2while growing and release it when combusted in the car engine – resulting in them being considered net-zero CO2 (i.e. 100% lower than petrol or diesel.
Using lifecycle analysis (taking into account the emissions used to produce the biofuels, transport the biofuels, etc.) the CO2 emissions were 83%lower than petrol and diesel.
Biofuels usage in 2019 effectively reduced GHG emissions in transport by approx. 666 thousand tonnes of CO2. For reference, total emissions from transport are 12 million tonnes
The current target is to increase the obligation to increase the blend of biofuels to 10% for petrol and 12% for diesel by 2030. This would result in about 1 million tonnes reduction.
These targets meet (at these target levels) blending walls, the amount standard engines can readily use without damage.
Renewable diesel (or hydro-treated vegetable oil, HVO) is generated using a different chemical process and can be used (up to 100%) in diesel engines without modification
The first commercial production of HVOglobally was in Ireland's only oil refinery in Cork Harbour.
Sweden achieved 30% renewable fuels in transportin 2020, with a significant contribution from HVO.
The REthink Energy series featuring Green Scene is supported by ESB and The Institute of International and European Affairs

Catch up with the Green Scene podcasts on current energy and environmental matters
Listen Here